Wuhai in spotlight at desert wine culture and tourism festival
goinnermongolia.com.cn | Updated: 2023-09-22 11:13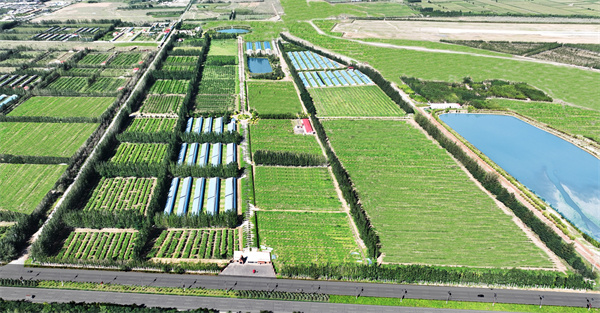 Sept 20 marks the opening of the 2023 Wuhai Desert Wine Culture and Tourism Festival, hosted by the China Council for the Promotion of International Trade Inner Mongolia Committee and the Wuhai municipal government.
The three-day event spans multiple venues, such as the Hansen Winery and Yunfei Winery.
For the first time, coordinated activities will be held across several urban districts, boasting a lineup of over 10 special events, including wine tasting contests, professional wine reviews, short video contests, and online promotional conferences.
A rock concert bursting with energy took place later on the opening day, igniting the atmosphere as the audience chanted, cheered and waved to some classic tunes that echoed across the shores of Wuhai Lake.
Festivalgoers can also enjoy special experiences like stargazing in luxurious tents, observing an off-road exhibition of the latest Tank model by the Chinese carmaker Great Wall, and exploring a wine product display area.
The fusion of rock music and wine delivers a romantic and unique experience to attendees.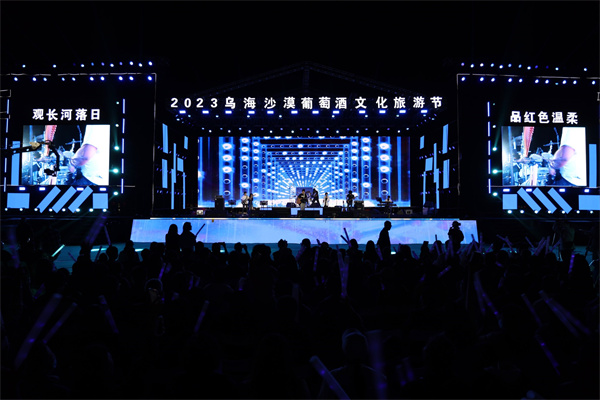 Wuhai, located in North China's Inner Mongolia autonomous region, boasts unparalleled advantages as part of the 39°N golden grape-growing belt. It has incorporated modern agricultural practices and techniques to develop its grape industry.
A multi-faceted industrial system has emerged, encompassing planting, brewing, and tourism. The humble grape has heralded a successful practice in promoting the integrated development of Wuhai's three major industries.
Today, the Wuhai Desert Wine Culture and Tourism Festival serves as both an essential window to showcase the city's socio-economic achievements, and a bridge connecting Wuhai to broader international markets.