'Green Silk Road' a major step on clean energy journey
Share - WeChat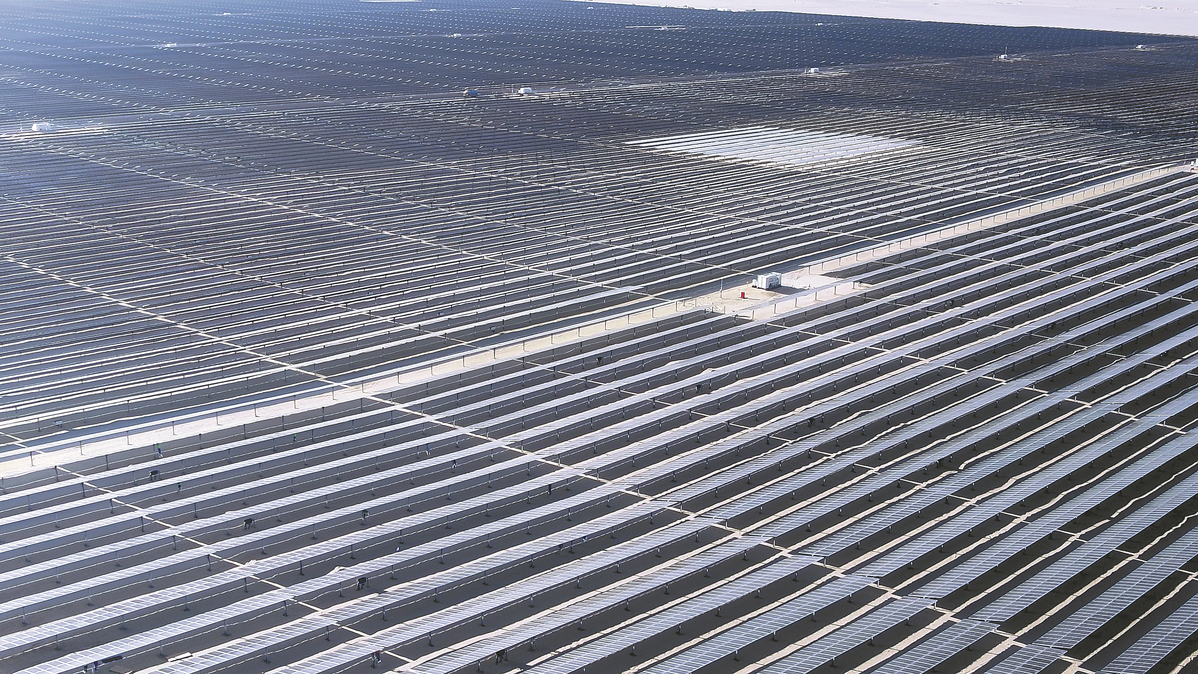 The world's biggest single-site PV plant, built with Chinese expertise, underlines the UAE's desire to tackle climate change. Wang Yuke reports from Hong Kong.
In a desert some 50 kilometers from downtown Abu Dhabi, there is nothing but neat rows of solar panels surrounded by lattice towers, with some sophisticated utilities at one end.
Observers are often stunned by the isolation, the immensity of Mother Nature, amid this sprawling 21-square-kilometer stretch of land.
However, unlike barren deserts, this area, equivalent to 2,800 soccer fields and more than an hour's drive from the capital of the United Arab Emirates, radiates vitality.
The 2-gigawatt Al Dhafra solar power plant — the world's largest single-site photovoltaic power plant — lights up about 160,000 households with a constant supply of clean electricity. The brains behind the venture are 5,000 workers assigned to the Belt and Road Initiative: a global infrastructure development strategy launched by China in 2013 to link Asia with Africa and Europe and drive trade and economic growth.
It takes guts to venture into the scorching summer heat of up to 43 C. Just a few minutes' exposure to the ultraviolet rays and heat could give you vertigo and set you on fire. The sun's glare is so piercing that without sunglasses your eyes would sting and run dry.
It seems incredible that a PV solar project of such magnitude and significance was completed amid the COVID-19 pandemic and the relentless heat. So, why is the UAE — an energy giant with vast fossil fuel reserves — so determined to undertake an energy transition and become a global clean energy powerhouse?