Beer sector eyes golden opportunities
Share - WeChat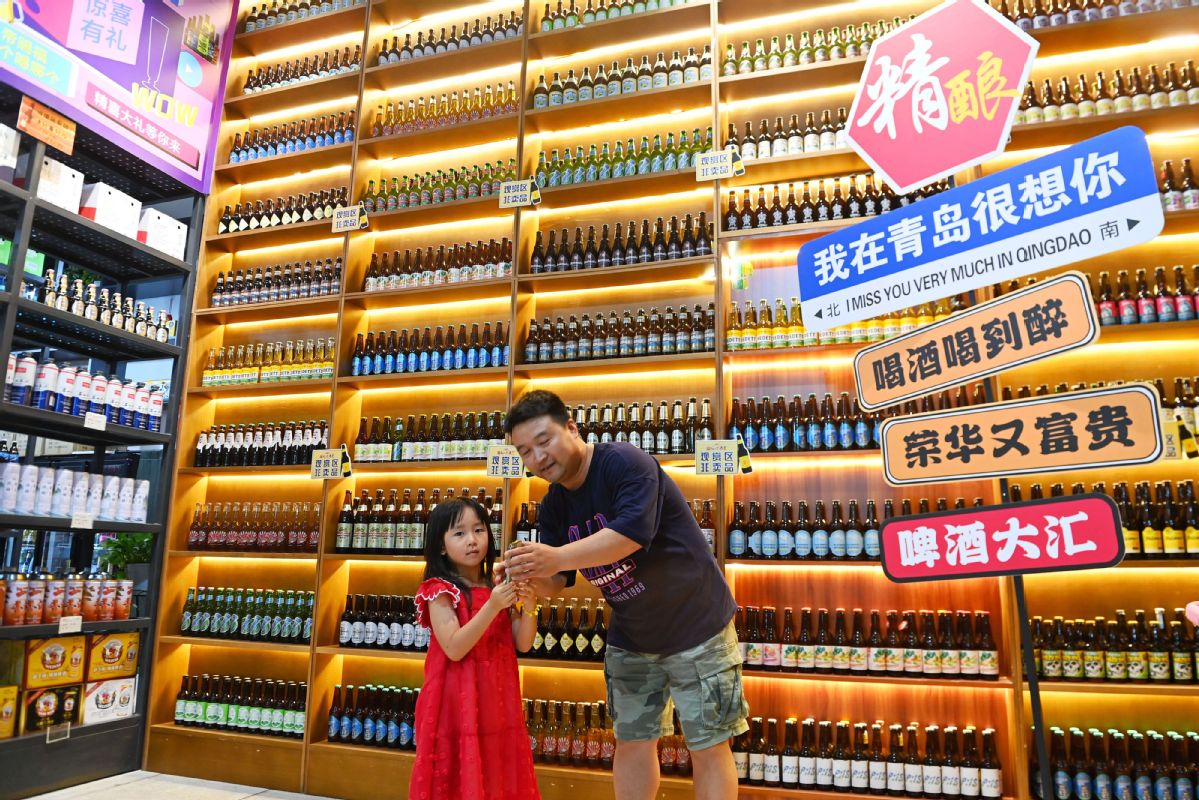 Higher-end products seek loyalty from younger consumer demographic
The beer industry in China has entered into a period of high-quality output and diversification, with more growth in productivity and sales anticipated, said top industry experts and players.
He Yong, secretary-general of the China Alcoholic Drinks Association, said during the China Beer Summit held last Friday in Beijing that the industry is confident of the upgrading of the country's beer market, particularly high-end products — an unwavering trend fueled by higher expectations among consumers.
The National Bureau of Statistics said China's beer industry maintained its growth momentum in the first eight months.
From January to August, production of major beer enterprises reached 27.08 million kiloliters, a year-on-year increase of 3.1 percent.
In August, the production growth rate decreased slightly, with large-scale beermakers brewing 3.74 million kl for the month, a year-on-year dip of 5.8 percent.
CADA's He said, "There have been profound changes in products and consumer groups in the beer sector, leading to more variations to push the sector to further expand its categories, overriding boundaries between beverages and liquors to meet demand for diversification and personalization, as the consumption population has become increasingly more fragmented."
Digital and smart transformation is key to transforming the supply chains for beer producers, said Geng Chao, chairman of Beijing-based Yanjing Brewery — the nation's top brewer — adding that every aspect of operations, including production, logistics, marketing and consumer management, have to face challenges in digitalization to unleash further growth potential.