Great Wall Motor unveils new models of Tank 300 & 500 series
Share - WeChat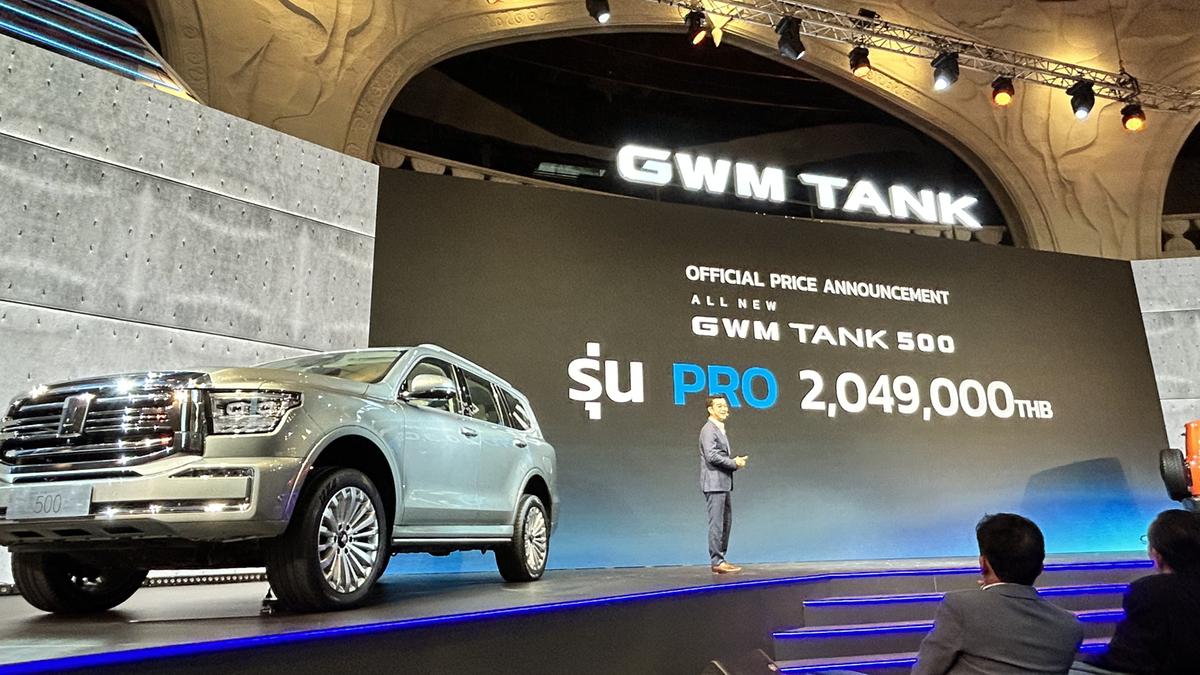 Chinese auto brand Great Wall Motor (GWM) is shaking up the Thai automotive industry by launching its new models under the brand's popular Tank 300 and 500 series officially in Bangkok on Thursday.
The All New Tank 500 HEV, a premium off-road sports utility vehicle (SUV), comes in a pro model at a price of 2,049,000 baht ($55,880) and an Ultra model at a price of 2,269,000 baht, while The All New Tank 300 HEV designed for adventurous lifestyles is priced between 1, 649,000 baht and 1,799,000 baht.
Reservation for those new models started from 6 pm local time on Thursday. GWM will begin delivering these two models from October onwards.
"We have adopted the most advanced off-road technology based on the TANK and Hi4-T platforms in these new energy vehicles. Our goal is to create an off-road driving lifestyle characterized by capability, power and convenience," said Vice President of GWM's Marketing for the ASEAN region Vudhigorn Suriyachantananont.
Tank has achieved tremendous success in China and worldwide, with cumulative sales of Tank category products exceeding 300,000 units worldwide and more than 60 percent share of the Chinese off-road market, he said.
"The launching of those two new models in the Thai market will generate excitement and make a significant impact in the new energy off-road SUV segment by catering to the needs of customers who seek a balance between off-road adventures and urban driving," he told audiences.
Tank series are popular for their toughness, boldness, elegance and versatility. The category gained public attention since the 2021 Guangzhou Auto Show in China, where the GWM TANK 500 received 26,000 reservations in just two hours after its launch.
Tank 500 HEV was launched in Thailand at the Bangkok International Motor Show 2023 early this year. The model was granted with the Most Exciting SUV Award at the show.