Masterminding a uniquely Asian affair
Share - WeChat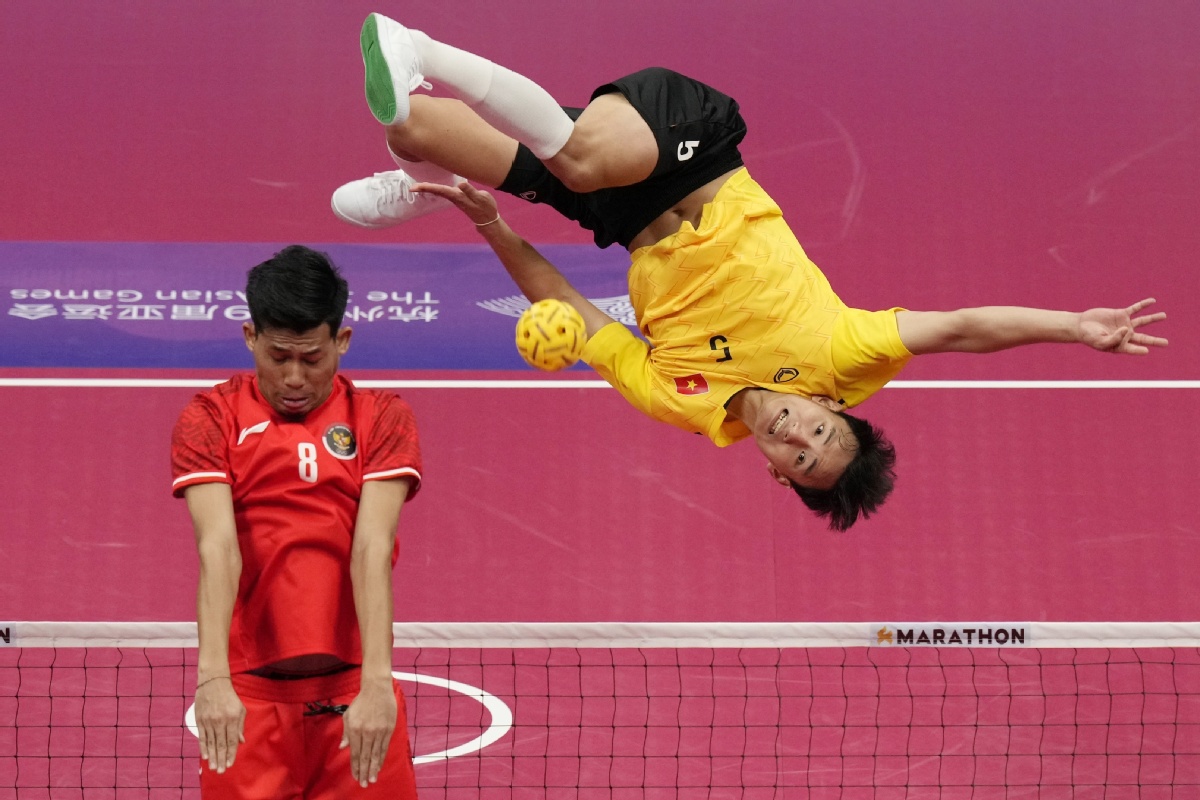 Games of mental skill find their place at the 19th Asian Games, alongside a number of other region-specific and emerging sports that get the chance to woo a wider audience
The Hangzhou Qi-Yuan (Zhili) Chess Hall located on the bank of the Qiantang River can be said to be the "quietest" venue at the Hangzhou Asian Games. On Sept 25, the men's individual preliminaries of Go began. While on the checkered board, an exciting game is unfolding, walking into the arena, you can only hear the beeping of the chess clock and the sounds of the pieces being moved.
Between Sept 24 and Oct 7, 435 competitors from 25 countries and regions will participate in the four events of Go, xiangqi (Chinese chess), chess and bridge, with 13 gold medals up for grabs.
Jiang Xianzheng, spokesperson for Hangzhou Qi-Yuan (Zhili) Chess Hall, called the inclusion of the four mind sports at the same time in this Asian Games as "historic".
"They are the 'gymnastics of wisdom' and 'games of the wise'," Jiang said. "Many countries and regions in Asia have sent their strongest competitors. It's no exaggeration to say the brightest minds in Asia have gathered here, which is too exciting to miss."
Due to the depths of concentration required for mind sports, no live spectators are allowed at the chess hall. But there is no lack of attention for the online live broadcast, hosted by veterans such as Chinese Go master Nie Weiping, or interactive discussions on social media platforms such as Sina Weibo.
"Go and Chinese chess are mainly popular in East Asia. Yet through the platform of the Asian Games, their popularity is set to expand," said Zhu Guoping, director of the Chess and Card Sports Management Center of the State General Administration of Sport of China.