Jakarta-Bandung high-speed railway officially in operation
Share - WeChat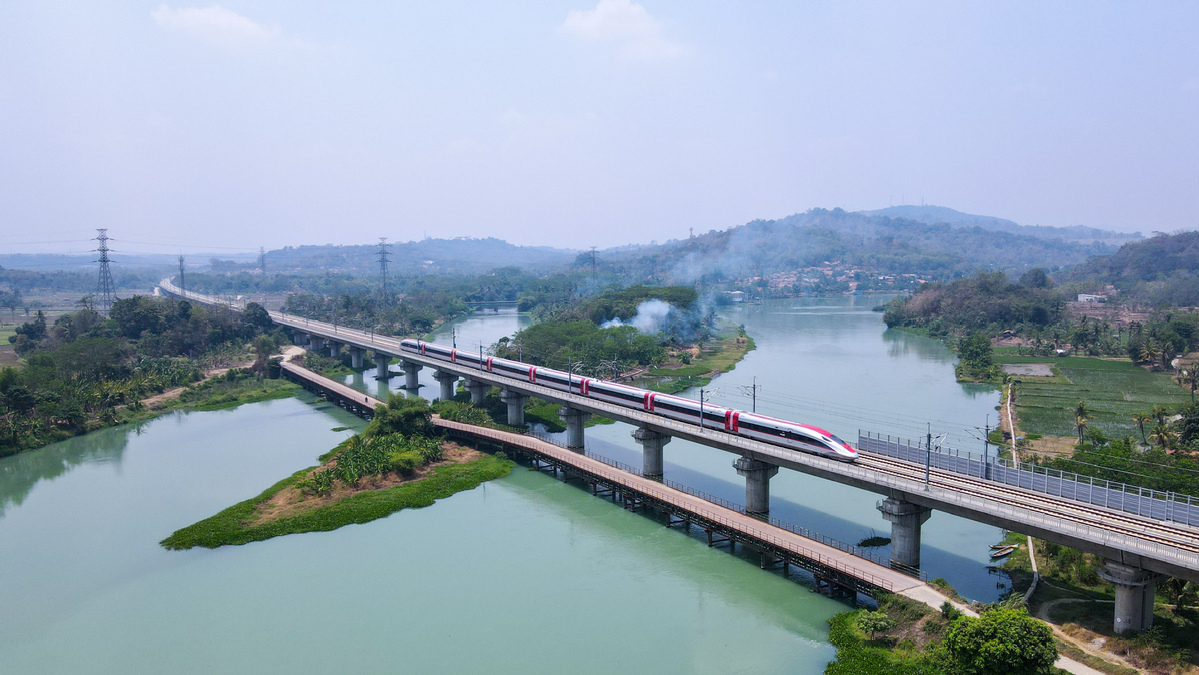 JAKARTA -- The Jakarta-Bandung High-speed Railway (HSR), the first of its kind in Indonesia, has been officially in operation as a train started off amid cheers and applause at Halim Station in the Indonesian capital on Monday morning.
Indonesian President Joko Widodo announced the HSR's name "Whoosh," which means being fast, efficient and reliable, saying it marked the modernization of Indonesia's transportation mode.
The Indonesian Transportation Ministry issued an operating license on Sept 29 to PT Kereta Cepat Indonesia-China (KCIC), a joint venture consortium between Indonesian and Chinese state-owned firms that constructs and runs the HSR.
The 142.3-km long high-speed line, connecting Indonesia's capital city Jakarta and the fourth largest city Bandung, is a flagship project that synergizes the China-proposed Belt and Road Initiative and Indonesia's Global Maritime Fulcrum strategy.