Crafting memories to last a lifetime
Share - WeChat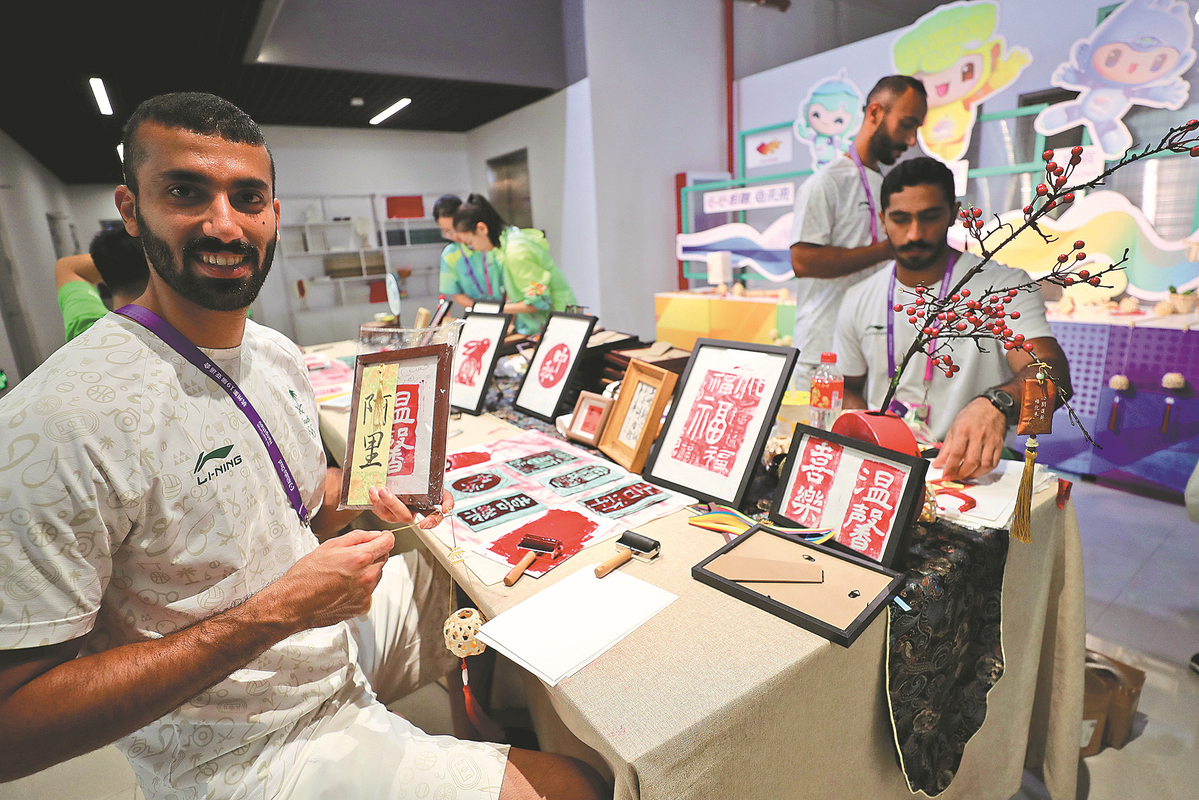 A series of interactive activities have been organized to allow Asiad attendees to enjoy unique cultural experiences
Engage with intangible cultural heritage, partake in games like shuttlecock or cuju, craft lanterns, and don traditional hanfu clothing- at the 19th Asian Games in Hangzhou, beyond the intense competition, athletes can immerse themselves in traditional Chinese culture.
A series of galas and interactive activities have been organized, both within the Asian Games Village and throughout the host city, to allow attendees of the Hangzhou Asiad to enjoy unique cultural experiences.
Inside the cultural house at the Hangzhou Asian Games Village Athletes' Village, visitors can easily interact with the intangible cultural heritage of various regions in Zhejiang province.
For instance, a "Chinese Dragon" kite, spanning approximately 60 meters in length is one highlight. It is meticulously crafted from more than a hundred small kites, and it serves not just as an object of admiration but can actually take to the skies.
Wang Li, a staff member at the cultural house, and also an inheritor of palm fiber weaving, has taught many athletes, from various countries and regions, the techniques of his craft.
He appreciates the opportunity that the Asian Games Village has provided by offering artisans the platform. "It enables a wider audience to appreciate our rich Chinese traditional culture and provides us with a place to showcase our skills and talents," he said.
To celebrate the Mid-Autumn Festival, in the village's dining halls, a variety of mooncakes of different flavors and shapes are provided for athletes, team officials, technical officials and media to enjoy.
Inside the athletes' canteen, a special "Mid-Autumn Corridor" has been thoughtfully arranged.