Xi: Exchanges play vital role
Share - WeChat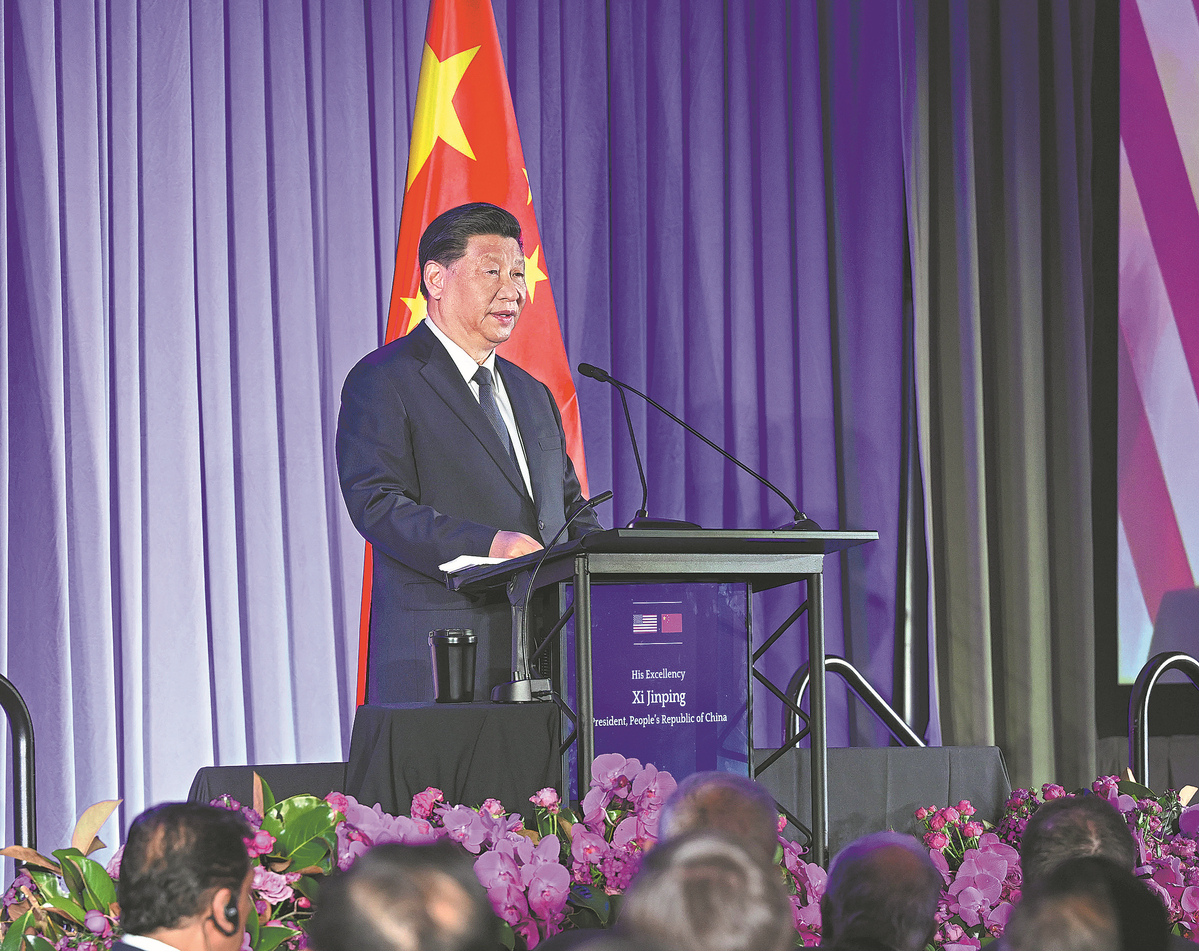 Door of China-US ties cannot be shut again once opened, says president
President Xi Jinping underlined on Wednesday the significance of people-to-people exchanges in bolstering ties between China and the United States, while addressing a welcome dinner jointly hosted by friendly organizations in San Francisco.
He said at the event, attended by 400 guests, including US business leaders and citizens committed to China-US friendship, that it is wrong to view China, which is committed to peaceful development, as a threat and thus play a zero-sum game against it.
"China never bets against the United States, and never interferes in its internal affairs. China has no intention to challenge the United States or to unseat it. Instead, China will be glad to see a confident, open and ever-growing United States," he told the guests, who included Sarah Lande, an old friend who had welcomed Xi twice to the state of Iowa, and Harry Moyer, a 103-year-old Flying Tigers veteran.
Likewise, the US should not bet against China or interfere in China's internal affairs, and it should instead welcome a peaceful, stable and prosperous China, the president said.
"The foundation of China-US relations was laid by our peoples," Xi said, emphasizing that "the door of China-US relations was opened by our peoples", "the stories of China-US relations are written by our peoples" and "the future of China-US relations will be created by our peoples".
"We should build more bridges and pave more roads for people-to-people interactions. We must not erect barriers or create a chilling effect," he said.
Xi said he was convinced the door of China-US relations cannot be shut again once opened, and the cause of China-US friendship cannot be derailed halfway once started.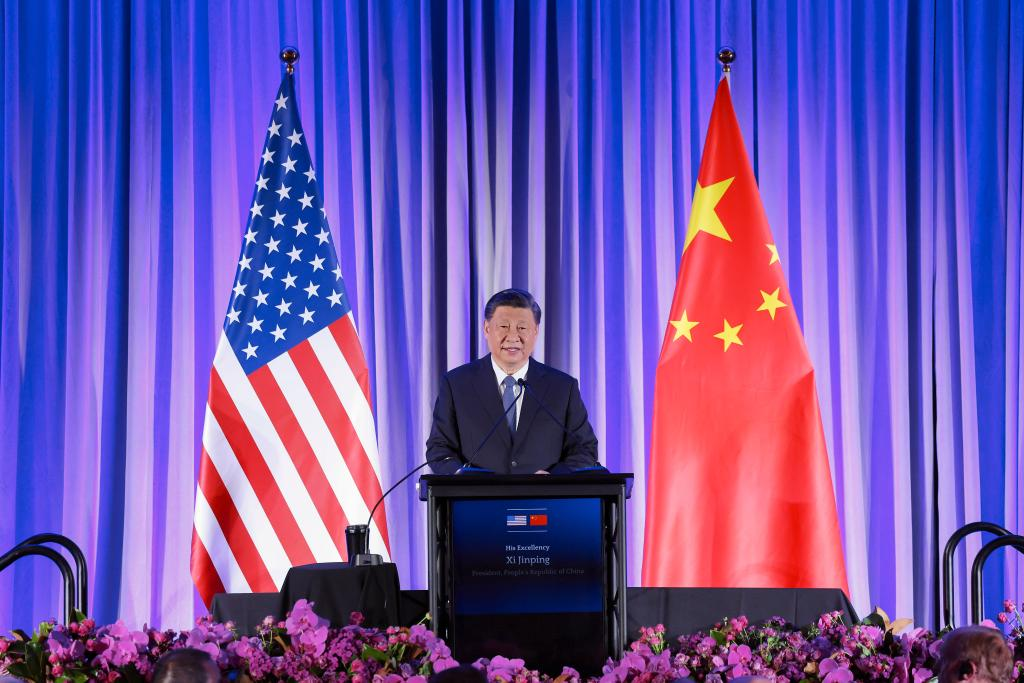 He said that China is ready to invite 50,000 young Americans to China on exchange and study programs in the next five years. He also said that Beijing is ready to continue cooperating with the US on panda protection, as pandas have long been envoys of friendship between the Chinese and American peoples.
Xi said that he and Biden agreed that China and the US would set up a working group on counternarcotics to further cooperation and help the US tackle drug abuse.
Wednesday's speech came eight years after Xi addressed an event hosted by the Washington state government and friendly organizations in Seattle during his first state visit to the US.
Speaking at the dinner in San Francisco, US Secretary of Commerce Gina Raimondo highlighted the US' commitment to continue its robust trade with China.
"We want to see Chinese people do well, we want to see the Chinese economy prosper. We want to see Chinese people have economic prosperity," she said.
"Constructive communication leads to a more stable and productive US-China relationship and is in the best interest of both countries and the global community," said a joint statement from the host, the National Committee on US-China Relations and the US-China Business Council.
The Asia Society, the Council on Foreign Relations, the US Chamber of Commerce, and the China General Chamber of Commerce-USA also helped organize the event.