Green homes offer hope amid climate change
Share - WeChat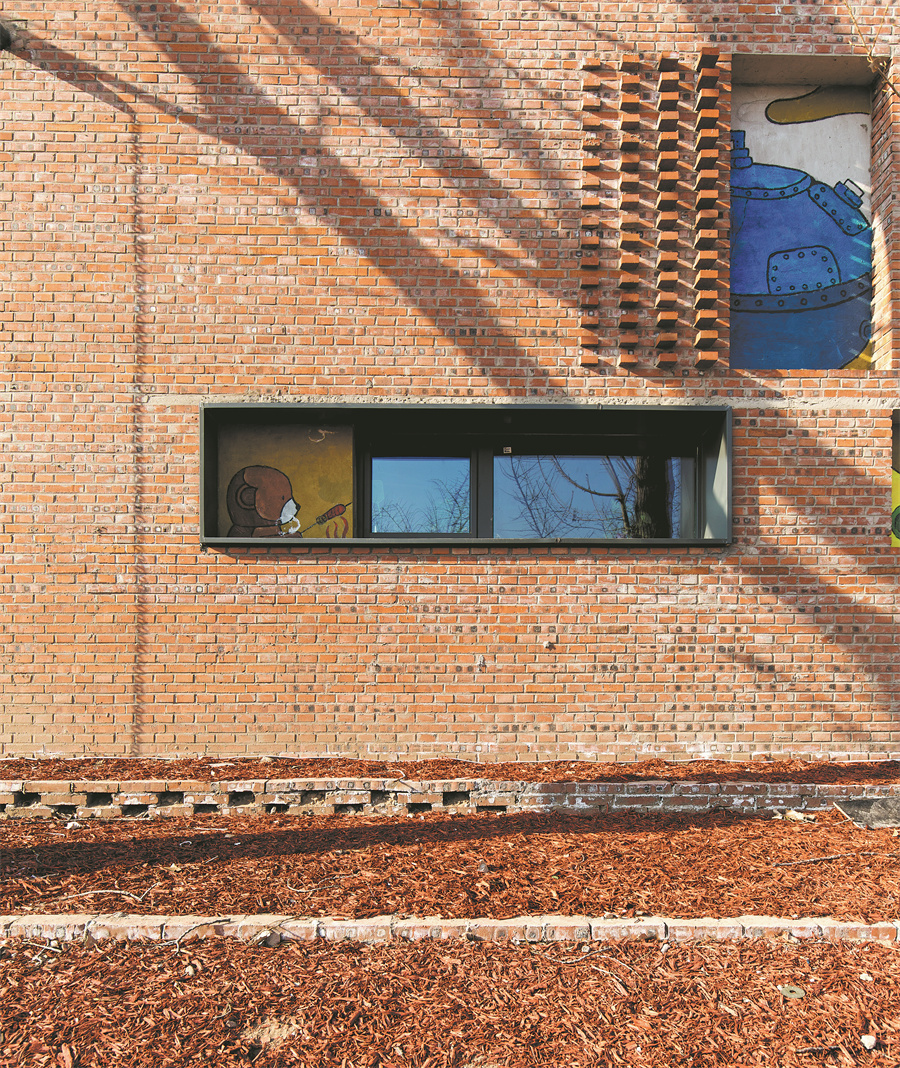 Practical need
China's urban building area occupies about 65 billion square meters, with an annual construction increase of about 2 billion sq m, Ministry of Housing and Urban-Rural Development data show.
In some European countries, especially the Nordic nations, near-zero energy buildings have been promoted extensively. In Freiburg, Germany, a low-emission carbon community even produces enough energy to power the surrounding neighborhood.
In China, the State Council released an action plan in October 2021 focused on peaking carbon dioxide emissions before 2030, with all newly constructed urban buildings complying with revised green building standards by 2025. The plan also targets increased public awareness of ecological and environmental protection, and advocates green, healthy and low-carbon lifestyles.
The central authorities decided in 2020 that China should aim for its carbon dioxide emissions to peak before 2030 and achieve carbon neutrality before 2060.
Efforts have since been made by provincial authorities and different levels of industry to reduce carbon emissions and optimize their energy structure.
In 2021, China established a special leading group to guide and coordinate work related to peaking carbon emissions and achieving carbon neutrality. The group held its first meeting in May that year, and soon afterward, key sectors such as energy, industry, construction and transportation introduced their own action plans to peak carbon dioxide emissions.
In Shanghai, the municipal government spearheaded an energy-saving technological transformation for 500 companies, the administration's 2022 Government Work Report shows.
Meanwhile, in Zhejiang province last year, the authorities advanced the construction of hundreds of clean energy projects, each worth more than 100 billion yuan (13.7 billion), while in 2021, Anhui province added 4.48 million kilowatts of power generated by renewable energy to the grid.
A report released by the United Nations Environment Programme in September said the construction sector is by far the largest emitter of greenhouse gases — being responsible for at least 37 percent of such emissions globally.
In China, the construction sector accounted for nearly 51 percent of carbon emissions nationwide, an industry report by the China Association of Building Energy Efficiency stated in 2021.
Ren, the architect, said carbon emissions in the building industry comprise some 50 percent of the 10 billion metric tons of such emissions in China each year.
"If all buildings in China achieve near-zero energy consumption, let alone zero-energy consumption, then 5 billion tons of carbon emissions in the construction sector could be reduced by 60 percent, which is a relatively objective goal and would have an impact on overall carbon emissions nationwide," he added.