Embassy area cleaner impresses netizens with fluent English
Share - WeChat If you're a foreign traveler or expat finding yourself disoriented in the Sanlitun area where there is a concentration of embassy buildings in Beijing, Zhang Jianna, a sanitation worker in an orange uniform, might become your helpful guide.
Recently, video clips of Zhang directing foreigners have gone viral online. Her fluent English and confident demeanor showcased in the clips have deeply impressed the viewers, sparking curiosity about how an ordinary-looking sanitation worker acquired such impressive English skills.
Behind the sensation lies a decade-long journey of persistence.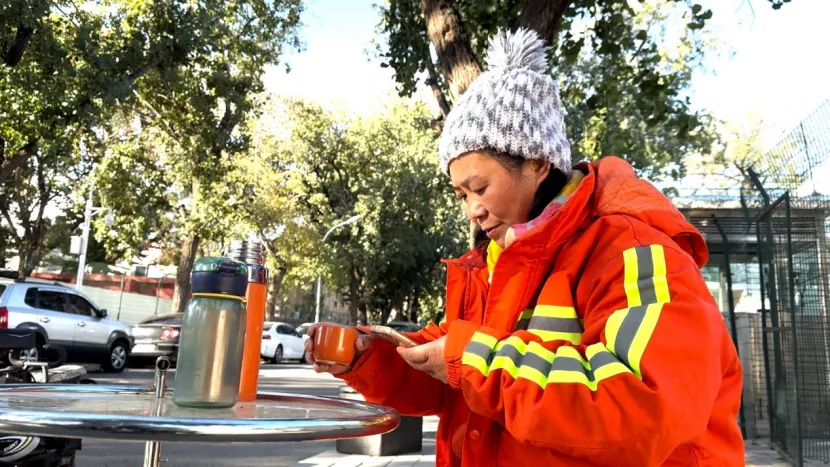 The 49-year-old Zhang is a migrant worker from a rural village in North China's Hebei province. With only a high school diploma, she had previously worked as a restaurant server and a store seller. In 2012, she took on the role of a sanitation worker in the embassy area of Sanlitun in Beijing's Chaoyang district.
A special encounter while working has motivated Zhang to learn English by herself, a pursuit she continues with determination to this day.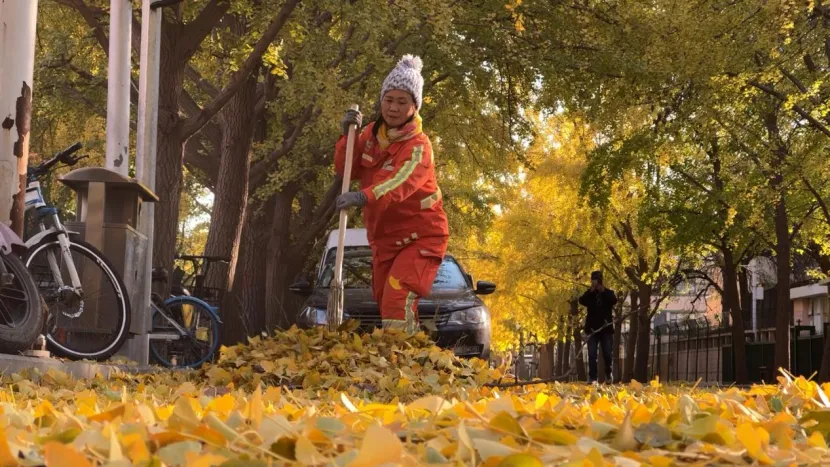 One morning, a foreigner approached her, gently tapped her shoulder, and spoke a long string of unfamiliar words to her. Standing there, her mind going bewildered and blank, Zhang didn't know how to react.
The foreigner seemed to recognize her awkwardness and gestured for her to look ahead, giving a thumbs-up while repeatedly saying, "Good, good!" Zhang suddenly realized that the foreigner was appreciating her work in keeping the streets clean.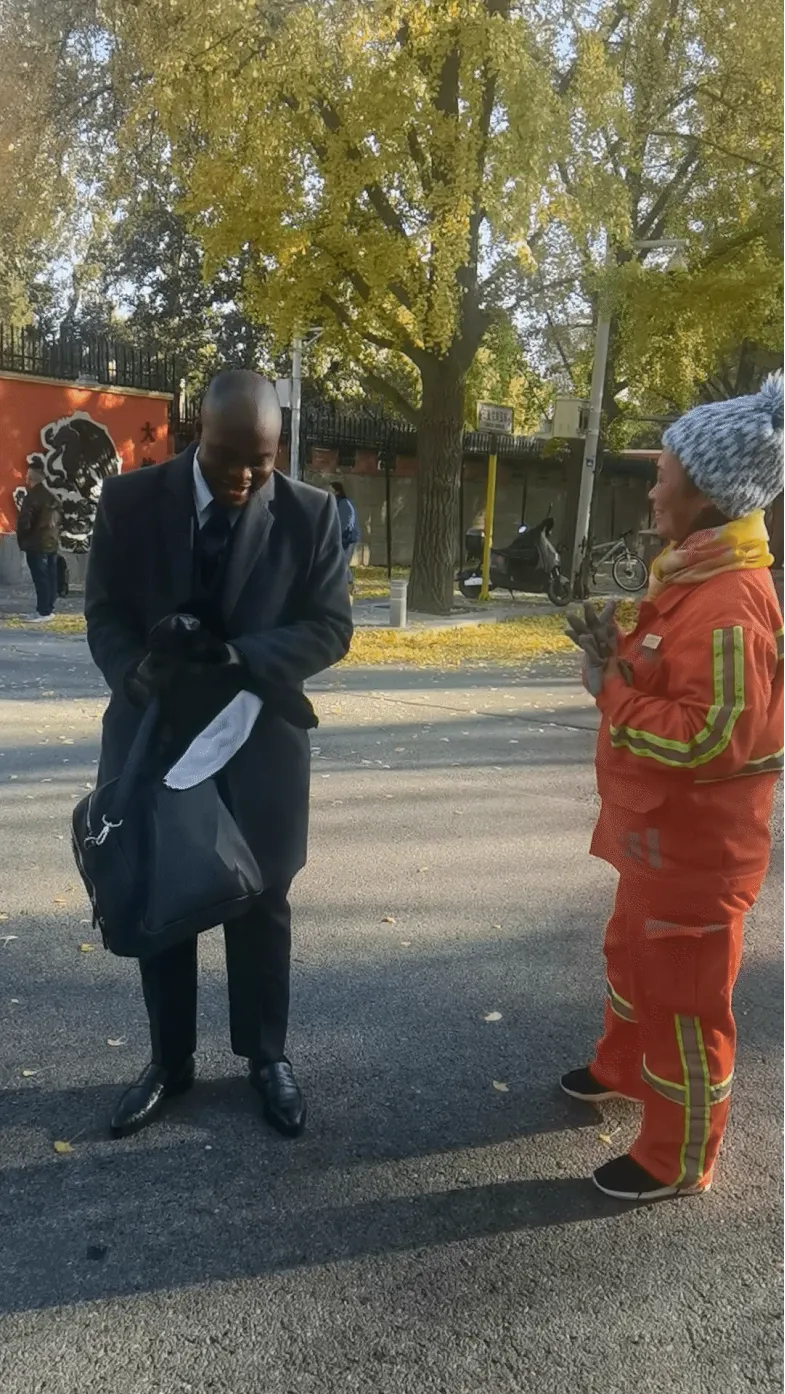 The encounter profoundly moved Zhang and made up her mind to learn English as she thought that while clean streets are an important part of the capital city's international image, effective communication with foreign friends was equally crucial.
"My goal is quite simple. I just want to help whenever someone is in need, whether it's asking for directions, inquiring about visa procedures, or telling hem about the embassy area I am responsible for," said Zhang.
Thus, at the age of 40, Zhang has embarked on a personal challenge. Without a tutor, she began learning English from her children's textbooks, starting with basic words and phrases commonly used for giving directions.
With no fixed study hours, she utilized every spare moment. While others rested, she memorized vocabulary and practiced speaking. Upon arriving home after work, she would note down new knowledge points and review them until thoroughly understood. Over the years, she filled over a dozen notebooks with her notes.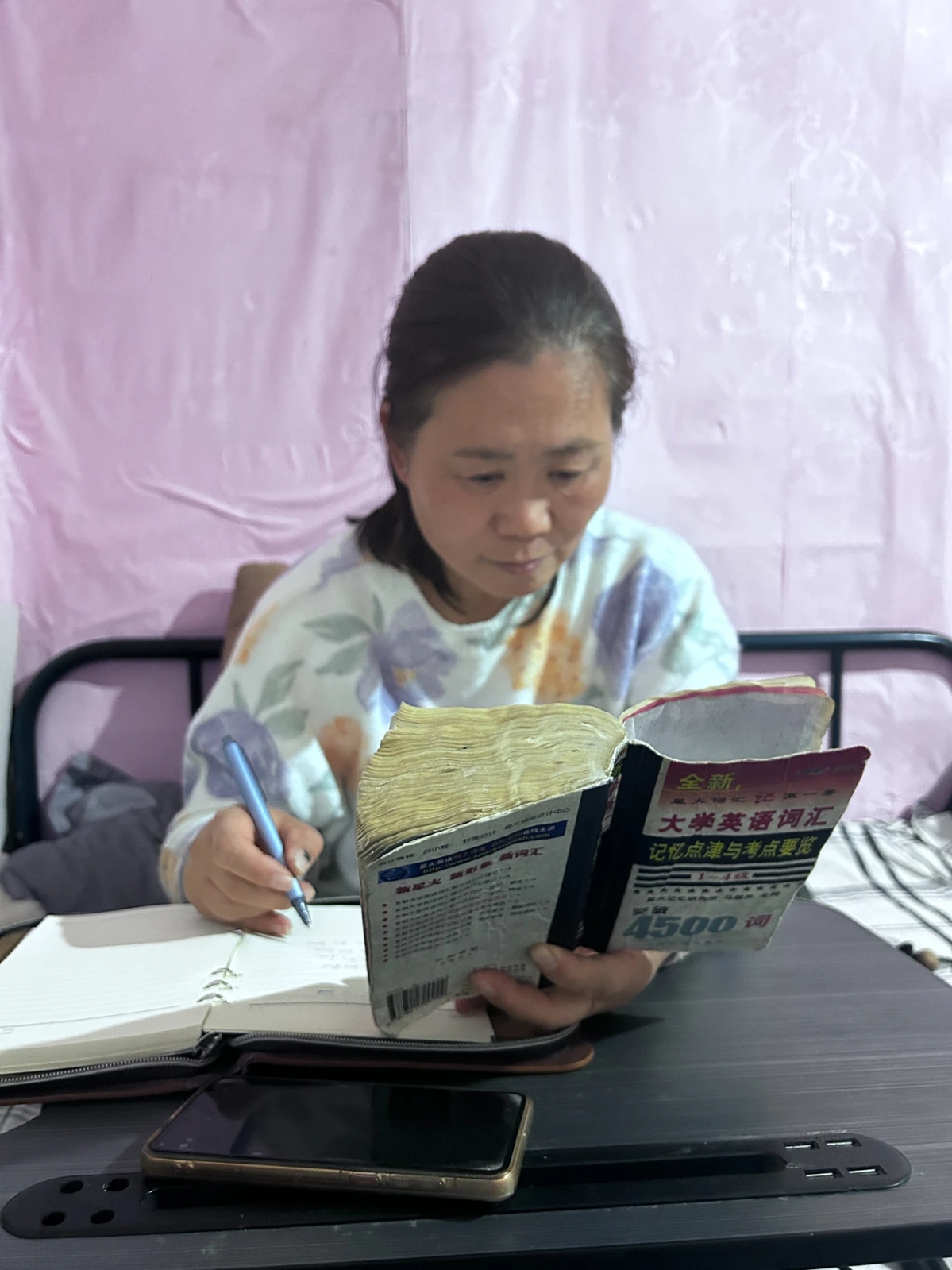 Memory posed her biggest challenge. "Learning English at an older age, I would easily forget the words I learned the previous day," Zhang said.
However, she persisted, reviewing words at night and then repeating them one more time the next day morning. She also downloaded over a dozen English learning apps on her computer and phone, dedicating any possible moment to learning and practicing.
"Persistence is key to learning English. Learn step by step, learn every day," Zhang said. To date, she has accumulated a vocabulary of around 3,000 English words, enabling her to converse fluently with foreigners.
When asked about the greatest reward of learning English, Zhang emphasizes self-confidence. "Growing up in a rural area without a college education, I sometimes feared being looked down upon. But every time I help a stranger in English, I feel incredibly accomplished."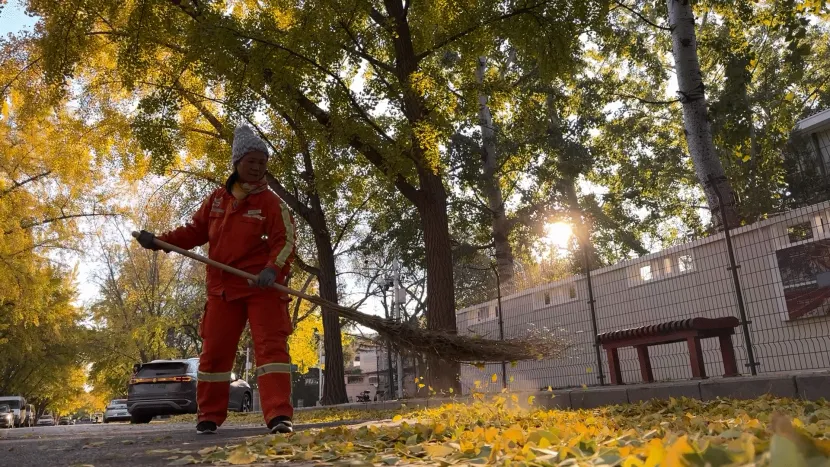 "Tiring, but satisfying," Zhang Jianna reflects on her work, summarizing her dedication and relentless pursuit of language learning.
"To serve others makes me happy and it's where I prove my self-worth," said Zhang. "After retirement, I also want to introduce my hometown in English and promote local tourism," her inspiring journey leads to a new goal.