Tour card slips from Yuan's grasp despite gallant effort
Share - WeChat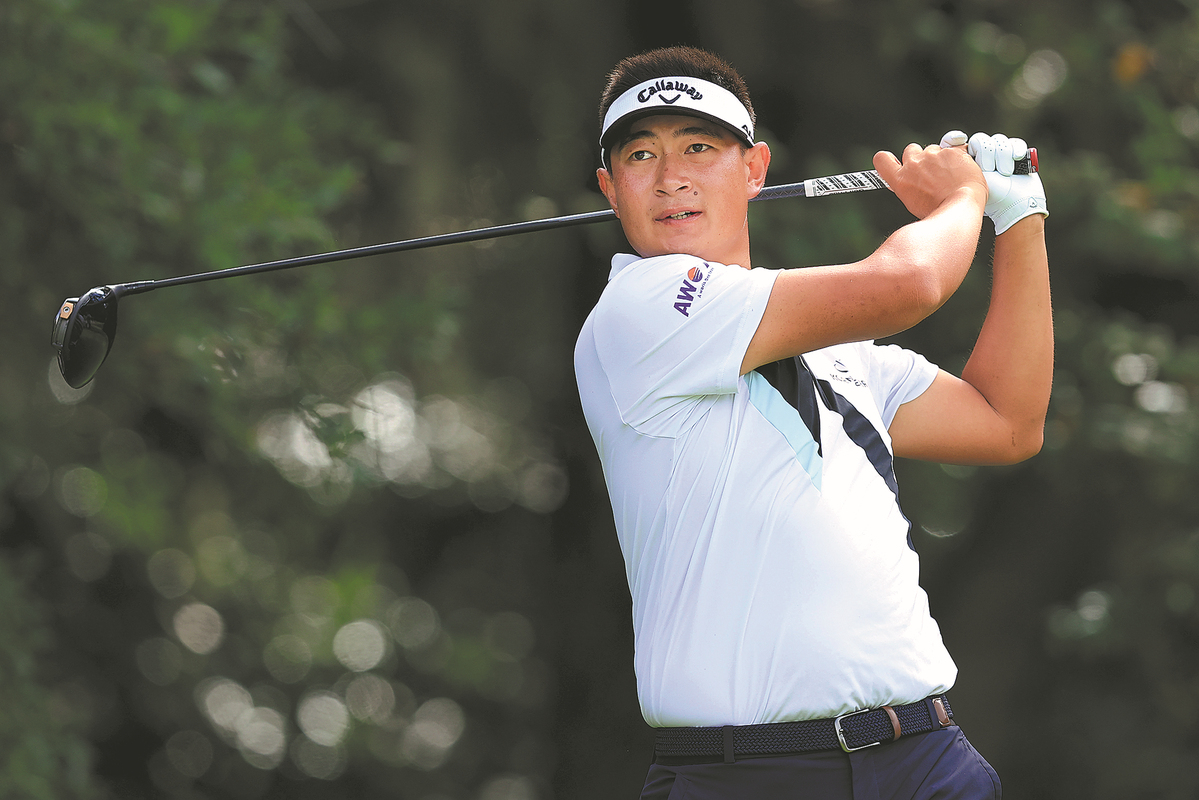 China's Carl Yuan Yechun carded a final-round 70 at the RSM Classic on Sunday to miss out on a top-125 finish in the FedExCup Fall standings by a mere point and lose his full PGA Tour card.
Afterward, Yuan vowed to learn from the mistakes of his rookie season on the elite circuit.
The 26-year-old Yuan finished behind 125th-ranked Troy Merritt, who secured the final PGA Tour card for next season which comes with exemptions into all "Full Field "events and The Players Championship. The young Chinese had started the day in a share of 55th place at Sea Island in Georgia and traded four birdies against four bogeys to finish tied-68th.
He put up a gallant fight to stay inside the top 125 with two closing birdies, which ultimately proved futile.
Ryan Moore, a five-time PGA Tour winner, was the only player who broke into the top 125 after starting the week outside the bracket. The 40-year-old closed with a bogey-free 65 to finish tied-eighth and jumped from 128th to 118th in the FedExCup Fall standings.
"I knew what I needed to do today — if I come out shoot 3, 4-under, I'll be OK. I didn't do that, but I still give it all toward the end," said Yuan.
"Coming into the week, definitely it was a pressure week, not going to lie. I did pretty good getting in the weekend, but on the weekend physically I didn't feel great, my back was really bugging me. But I was really hanging tight in there, trying to do the best I can. I didn't leave anything out there, I gave it all. If it's good, it's good. If it's not, play better.
"I think definitely I had a rough start during the season … my rookie year. Definitely things to be learned. I think it's a good learning curve for me putting up good rounds, good tournaments, just having experiences being in the final group. That definitely contributed to that good finish last week, putting myself in position. I think it's a great season for me to learn and grow."
All is not lost for Yuan and compatriot Marty Dou Zecheng, who finished 133rd. Players finishing 126th to 150th will have conditional status in 2024, likely giving them around 10 starts next season.
However, Yuan plans to sign up for the Qualifying School Final Stage next month at TPC Sawgrass in Florida, where the top five finishers and ties will earn tour cards.
"I'll probably go to Q-School. It's right at home, so definitely if I finish top-five in Q-School, it's still better than 126," said Yuan. "I'm not in that bad of a spot, getting a handful of tournaments, so not too worried about that since I have one year under my belt. I hope I get off to a better start next year."
His cause wasn't helped when he tweaked his back while sleeping in his Airbnb rental at Sea Island.
"The bed was just too soft for me, and it started bugging me like on Thursday night. I could have done a better job with it. I tried to rehab and do stuff but definitely bugged me a little bit. You know, that comes with the profession. I've got to handle my body well. It's my responsibility," he said.
Rising Swedish star Ludvig Aberg concluded his season on a high by romping to a four-stroke victory over Mackenzie Hughes after posting his second straight 61 on Sunday.
The 24-year-old became the first PGA Tour University alum to win a PGA Tour title, having turned professional in May. He also played in the Ryder Cup for the victorious European Team in September and won once on the DP World Tour.