China is not in a 'social division' trap
China Daily | Updated: 2017-04-27 07:20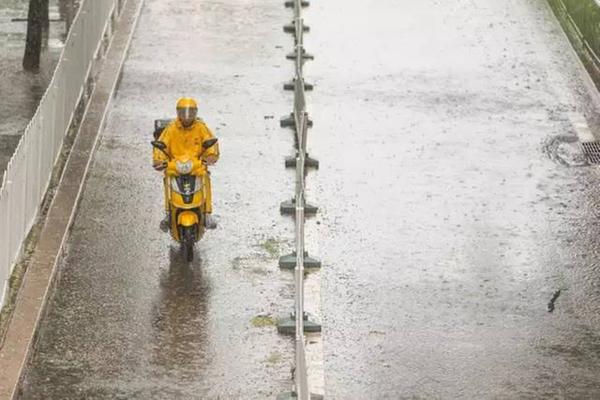 A courier delivers food on a rainy day. [Photo from the web]
Editors' note
: Does China face the challenge of "weak social mobility"? This has become a hot topic of discussion, even though social mobility in China is better than in many other countries. Three experts share their views with China Daily's Wu Zheyu. Excerpts follow:
Free competition good for social mobility

Fang Changchun, an associate professor at the School of Social and Behavioral Sciences, Nanjing University / CHINA DAILY
Whether or not social mobility is limited in a society is not a simple yes-or-no question. That is why a heated debate has sparked over a recent commentary that denied there was any consolidation of social divisions in China, by citing the examples of Jack Ma, a teacher turned e-commerce tycoon, and Wang Baoqiang, a farmer turned popular actor.
The need is to take a down-to-earth attitude toward the issue and objectively face up to a social problem, if there is one. The issue has been worrying many people because they believe that, if social mobility is really limited, their chances of moving up the social ladder will further shrink. In particular, it will affect the upward social mobility of people from ordinary and poor family backgrounds.
If most individuals can improve their social status due to their personal efforts-higher education and hard work-instead of innate factors such as the family background, and if there is inflow and outflow of social members from one social division to another, it would signal the beginning of the establishment of an open social structure.
However, every society or structure has its pros and cons. To promote social mobility and social equality, more measures have to be taken to more fairly distribute social resources, and to encourage free competition.