Internet-based economy boosts China's GDP, creates jobs
By HE WEI in Shanghai | China Daily | Updated: 2017-05-09 09:26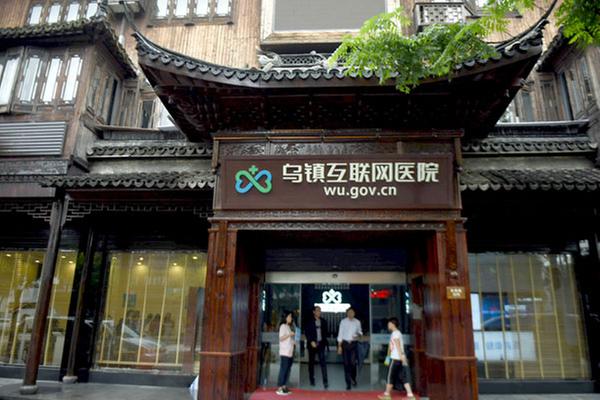 People pass by the entrance of Wuzhen internet-enabled hospital in Jiaxing, Zhejiang province. LONG WEI / FOR CHINA DAILY
Internet-enabled digital economy accounted for 30.6 percent of China's GDP in 2016, according to the China Internet Plus and Digital Economy Index published in April.
The segment has created 2.8 million new jobs in China last year, or more than one-fifth of all newly-added positions, said the report compiled by gaming-to-messaging giant Tencent Holdings Ltd.
Healthcare, transportation and logistics, and education sectors have benefited the most so far from the digital wave. Meanwhile, manufacturing is set to adopt cloud computing and artificial intelligence, after the services sector reaped early gains from the internet economy.
Some 339 cities have launched local services via mobile apps, up 22 percent year-on-year. Beijing, Shenzhen and Shanghai top the list of cities that use internet-based technologies to facilitate everything from finding parking lots and paying corporate taxes to making hospital appointments.
Digital wallets have gained tremendous popularity in inland provinces and regions, where residents rely exclusively on their smartphones and mobile carrier coverage to access the internet.
For instance, Chengdu built its own real-time bus information system by establishing an integrated network that encompasses information for all buses in the city, allowing its users to check how many stops remain before their bus arrives at a specific destination.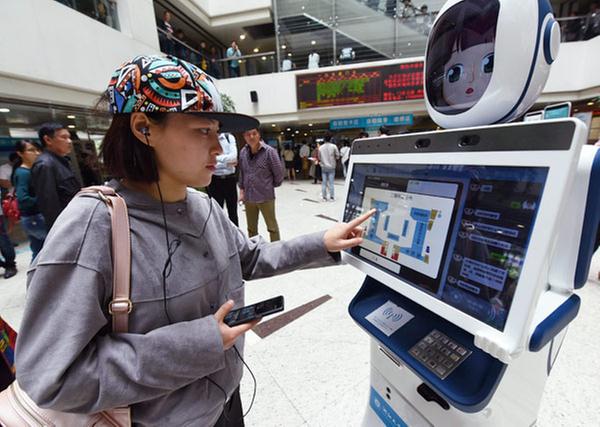 A Hangzhou resident operates a medical service robot at the outpatient lobby of a local hospital. LONG WEI / FOR CHINA DAILY
Yinchuan, capital of the Ningxia Hui autonomous region, has adopted the nation's first smart city regulation to bolster development of internet-enabled social services and shorten administrative procedures.
The findings are in line with an earlier study by the China Academy of Information and Communications Technology, conducted on WeChat, Tencent's popular messaging app. It concluded that the app, offering a wide range of services from hailing taxis to paying bills, created jobs for 18.81 million people in 2016, up 7.7 percent year-on-year.
WeChat users last year helped directly drive 174.3 billion yuan ($25.3 billion) of information-sector spending, an increase of 26.2 percent from the previous year.
WeChat has also helped boost domestic information-sector consumption, a category that includes e-commerce, internet and cloud computing technology.
The app has accelerated the transmission of information, changed people's payment habits and the channels with which people get information. For instance, more than half of users spend 1.5 hours daily on WeChat and over a third spend four hours on the app, the report said.