Young buyers spend on global e-market place
By HE WEI in Hangzhou | China Daily | Updated: 2017-05-11 08:02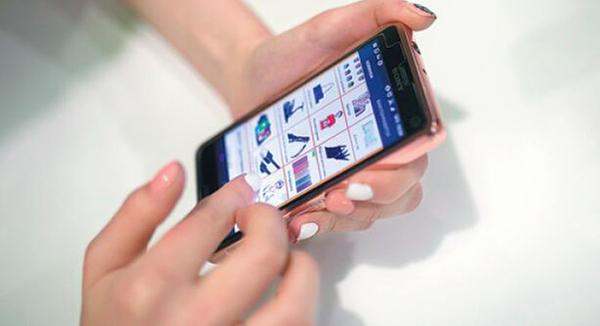 A 22-year-old online shopping veteran searches an app for products using a mobile phone in Moscow. XINHUA
People aged 25 to 34 are the mainstay of cross-border online shopping in economies covered by the Belt and Road Initiative, according to a latest survey.
Cosmetics, furniture and gadgets backed by disruptive technologies are the top three darlings of these young buyers, said AliExpress, the country's largest international business-to-customer online marketplace.
Shoppers from the Maldives, Kuwait and Bahrain spend the most among Eurasian peers, the research said. Cosmetics merchants from China received the highest number of orders from Russia, Ukraine, Poland, Belarus and Israel.
Bargain hunters from Singapore, Israel and Russia snapped up most furniture from the site, while Russian, Turkish and Israeli buyers are willing to purchase items like virtual reality goggles and 3D printers.
"By April, AliExpress has attracted over 100 million international buyers since its debut in 2010. The Belt and Road Initiative has fueled additional momentum for the company, with buyer numbers doubling in the past 18 months," said Shen Difan, its general manager.
Almost 60 percent of transactions are completed via mobile devices, as online shopping takes off alongside a boom in smartphone users, notably in developing nations.
AliExpress has the most loyal and frequent shoppers in the Maldives, Lithuania and Bhutan. The highest number of orders for toys came from Israel, Latvia, Estonia and Iceland.
In Russia, Spain and Israel, the AliExpress app was the most popular shopping app downloaded from both Apple Store and GooglePlay.
Consumers from over 220 countries and regions had placed orders on AliExpress during the annual Singles Day shopping festival on Nov 11.
Shen said he hoped the platform would make China's small and medium-sized enterprises well-known globally.