Perfect World plans pan-entertainment ecosystem to tap domestic, foreign markets
By Ouyang Shijia in Qingdao | chinadaily.com.cn | Updated: 2017-05-11 13:56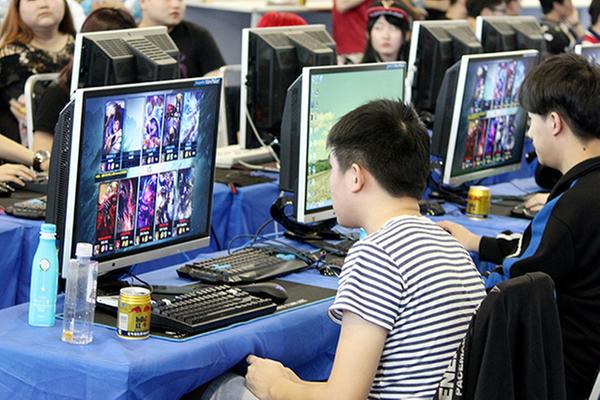 Players compete in an online gaming contest in Nanjing, Jiangsu province. Perfect World Co Ltd is one of China's leading online game developers and operators. [Photo/China Daily]
Perfect World Co Ltd, a leading Chinese movie and gaming conglomerate, announced on Wednesday that it will move quickly on further integration of games, film and television, comics and other cultural products, to expand its presence in both domestic and global markets.
"We will build a pan-entertainment ecosystem to bring together worldwide cultural resources, catering to consumers' fast-growing needs for entertainment and communication," said Xiao Hong, the firm's chief executive officer.
"We will continue to make efforts to upgrade our existing technologies and invest in new technologies, such as virtual reality and artificial intelligence."
Gartner Inc, a global IT research and advisory firm, estimates that 6.4 billion connected things will be in use globally in 2016, and the number will reach 20.8 billion by 2020. It says 5.5 million new things would get connected every day in 2016.
Xiao said in the era of globalization and information, the culture industry will embrace numerous opportunities.
"We will focus on global expansion, digitalization and pan-entertainment strategy to establish a core competence in talents and technology and interact more with other players globally in the related industrial chain," Xiao added.
The Beijing-based online game operator completed its initial public offering on Nasdaq in 2007. However, it delisted from the US stock market after finishing privatization in 2015.
Perfect World Pictures Co Ltd, a movie and TV drama producer listed at Shenzhen Stock Exchange, successfully incorporated Perfect World in April 2016.
Later in July 2016, Perfect World Pictures Co Ltd changed its name to Perfect World, which means that the Perfect World was officially returning to the Chinese A-share market after completing the reorganization of its gaming and film businesses.
In the last eight years, the company has been the largest game exporter in China, accounting for 40 percent of the total at its peak.