Opera revives story of young female soldiers
By Chen Nan | China Daily | Updated: 2017-06-05 07:44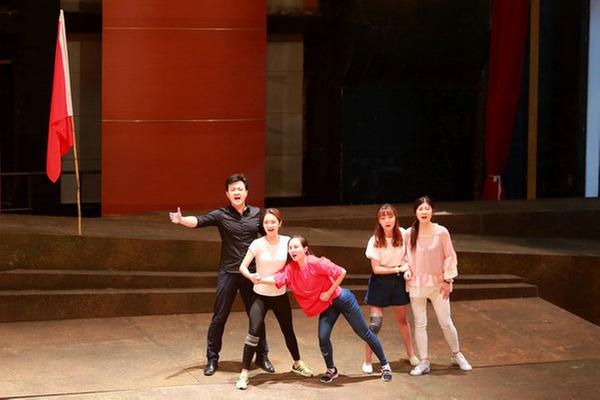 [Photo provided to China Daily]
Meanwhile, musicians from the China National Opera House, working with the Hainan Federation of Literary and Art Circles and the Hainan Provincial Musicians' Association, have written new material for show, besides reviving classic songs from the film version.
The idea of producing a Chinese opera based on the story came up in 2010 after Wang Yanmei, chairman of the Hainan Provincial Musicians' Association, watched the Chinese opera production Jiang Jie based on the nationally known Communist heroine of the civil war.
Explaining how she came up with the idea, Wang says: "The story of The Red Detachment of Women took place in Hainan. And like Jiang Jie, it is also a well-known story. Also, the music from the film is very beautiful and popular. So, it seemed very possible to adapt it into an opera."
Wang began to work on the script in 2011, with help later from veteran Chinese composer Zhu Jiahe. He traveled around Hainan province, seeking local folk music elements as he learned more about the history of the battalion.
In 2013, the opera premiered in Haikou, the provincial capital. Wang and Zhu have been revising the script and music over the past four years.
Zhu says: "When audiences see the opera at the NCPA in Beijing, they will see a familiar story but with more plots, music and dance based on the folk culture of Hainan."
Wang says: "It was challenging to do the adaptation because the story is well-known, and the film and ballet versions are so successful.
"In the opera version, we focus on the transition of Wu Qionghua, who was a vengeful young woman and later became a loyal and disciplined Communist soldier."
If you go
7:30 pm, June 14-15. NCPA, No 2 West Chang'an Avenue, Xicheng district, Beijing. 010-6655-0000.