Japanese 'right-wing' hotelier's new book blames Nanjing Massacre on Chinese army
People's Daily Online | Updated: 2017-06-06 13:07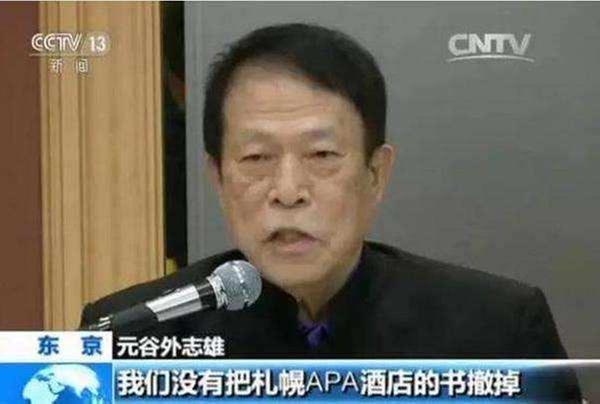 Toshio Motoya [Photo scrolled by CNTV]
Tokyo-based hotel and real estate developer APA Group has once again come under fire over a historically inaccurate book by the group's CEO, Toshio Motoya. At the launch of the new book on June 2, Motoya said he would not remove copies of the book from his hotels during the Tokyo Olympics.
In the book, titled "The Real History of Japan: Japan Pride," Motoya says the "so-called Nanjing Massacre story" is "fabricated," and blames looting and killings in the city on soldiers with the Chinese army, the Japan Times reported on June 3. A copy of the book is placed in every room at the company's APA Hotels.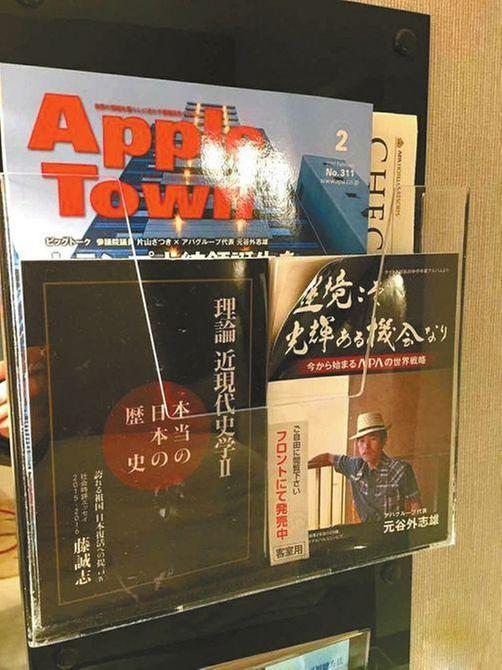 Books denying Japan's history of aggression including the 1937 Nanking Massacre and the forced recruitment of "comfort women" before and during World War II are on display in a hotel room of an APA hotel. [Photo/Xinhua]
"The Japanese army merely exposed and put to death plainclothes soldiers who abandoned their uniforms, stole the garments of regular citizens, and were hiding in the refugee zone with weapons and ammunition," Motoya writes in the book, which has been printed in both English and Japanese.
In the book, Motoya says Japan must grow strong without staining its reputation, which is why he denies the occurrence of the Nanjing Massacre and the forced recruitment of "comfort women." He also expresses strong concern about the situation in the East China Sea and South China Sea, emphasizing that only a Japan-US alliance can confront China.