Innovation strategy gets zone boost
By ZHANG YUE | China Daily | Updated: 2017-06-15 07:29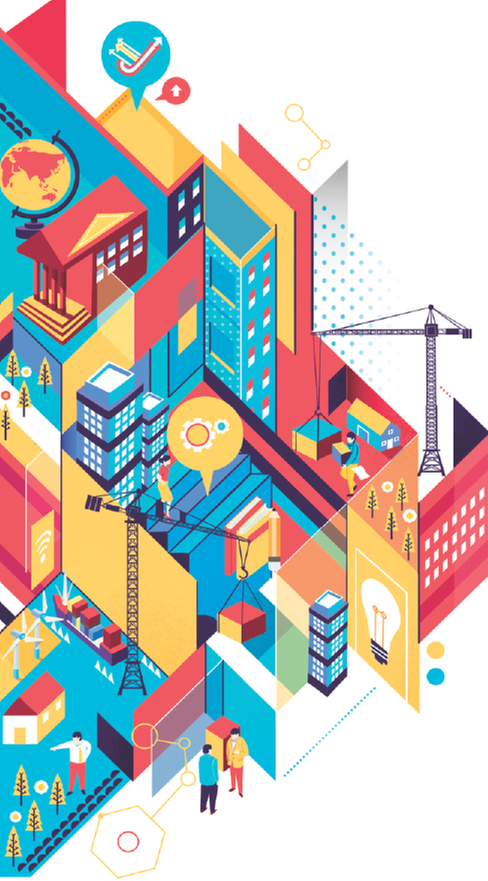 SHI YU/CHINA DAILY
Demonstration areas will be set up to embrace more sectors and encourage entrepreneurship
New innovation and entrepreneurship demonstration zones will be established to expand the innovation strategy to wider areas and industries.
The State Council's executive meeting on June 7 decided to set up more high-level demonstration bases for mass entrepreneurship and innovation covering all provincial-level regions, a goal raised by Premier Li Keqiang in his Government Work Report in March.
This is a follow-up to further deliver the innovation-driven strategy and encourage entrepreneurship. Last year, the country launched 28 national demonstration bases for innovation and entrepreneurship, most of them in State-owned enterprises and research bodies.
The new move aims to boost the transformation of SOEs and establish a prudent supervisory mechanism that adapts to the development of emerging industries, according to a media release after the meeting.
Lin Lei, a researcher at the Center for Innovation and Development at the Chinese Academy of Social Sciences, who has monitored China's innovation strategy since 2014, said the new move will help bring national experience to provincial bases, and boost mass innovation across a wider range of sectors.
"I think most SOEs that set up last year in the demonstration bases performed quite well, and have strong developing momentum through favorable policies," said Lin, who visited several SOEs established last year.
He added that institutional reform is what helped most in these SOE trials, which allows employees to use company platforms and resources to develop technology innovation and explore new business opportunities. While SOEs also provide financial support for their business starters, they get proportional profits on a contract basis from the innovation program, if successful.
"This has helped immensely to make use of existing resources owned by SOEs and help them gain growth momentum," Lin said.
"I believe this will widely boost the transformation of SOEs while more innovation will be created through the platforms that SOEs provide."
Figures from the Ministry of Finance in April showed that China's SOEs made combined profits of 587 billion yuan ($85 billion) for the January-March period, up 37.3 percent compared with the same period a year ago.
The State Council's new measures will include online trademark registration and electronic business licensing in the new round of demonstration zones, aiming to provide a friendly policy environment for business startups and innovation incubators, further streamlining regulation and administration efforts.
Lin stressed that trouble caused by the previous business registration system should not be overlooked and needs to be cut down.
"It sounds like just several steps of registration, yet in fact it may take you days or even weeks to get just one permission," Lin said, referring to some of the institutional costs in business registration.
"Such inconvenience can really kill a business starter, because more often than not when you finish the whole procedure, your money has gone. Business opportunities wait for no one."
The meeting also decided to rejuvenate some dilapidated factories into innovation spaces.
"What is needed now is to make these incubators really useful and practical for business startups, to improve efficiency. The key is to give tailored designs to new incubators, not just increase in number," Lin said.
He stressed that innovation spaces, or incubators, such as the 3M Cafe and the Garage Cafe in Beijing's Zhongguancun area, have emerged in many cities in recent years, but not all meet the most pressing demands from startups.
"Currently, most incubators provide only workspaces, internet and some business registration services to entrepreneurs, and this is far from enough because they are only at very basic levels," Lin said.
He said innovation spaces need to be built with clear features that meet the demand from particular industries in terms of hardware facilities, as well as human resources training.
The meeting also vowed to strengthen intellectual property rights protection, the statement said.