Motorola bullish on radio prospects
By Fan Feifei | China Daily | Updated: 2017-06-23 08:50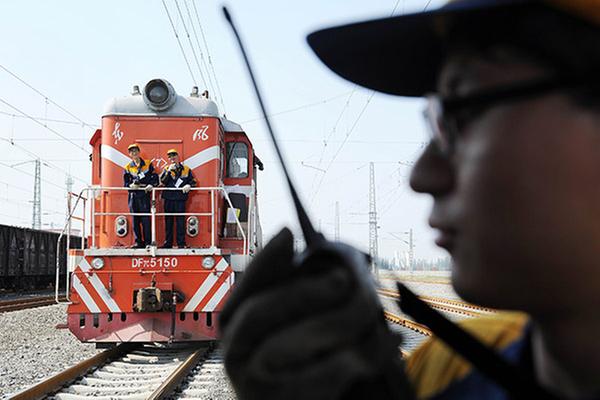 Workers use interphone to communicate at a train station in Yinchuan, Ningxia Hui autonomous region. [Photo/Xinhua]
US data communications and telecoms equipment provider Motorola Solutions Inc said it is planning to establish a dedicated team in China to customize its digital two-way portable radios and services for Chinese industry customers, to improve their working efficiency.
Lily Fu, acting sales general manager of Motorola Solutions China, said that her company was bullish on its prospects in China and key areas of future growth included transportation and use in forestry protection. She said that by 2020 the average compound growth rate for the digital mobile radio sector would reach 6 percent.
The company's portable communications products range from police radios, business handhelds, to family-friendly walkie-talkies.
Fu said the China was an important market for Motorola Solutions and she was confident about the company's growth in the country, adding that China's 13th Five-Year Plan (2016-20) would also boost its development.
"China is a highly diverse and complex market where we work closely with our customers and partners to clearly understand their challenges in order to design and co-create solutions that meet their specific needs," Fu said.
Fu added that her company would continue to increase its R&D and innovative resources and enhance the features of its digital mobile radio portfolio.
"R&D spending now accounts for about 10 percent of our revenue," she said.
Currently Motorola's digital radio systems are deployed in many industries across China, ranging from transportation, the oil and gas industry, to forestry, hospitality and retail sectors.
The company recently conducted a survey of 300 users, which found that reliability, voice quality and battery life were the most important drivers in choosing digital radio technology.
US technology giant Motorola Inc divided its business into the mobile phone division Motorola Mobility and Motorola Solutions in 2011.
Motorola Mobility was acquired by Chinese personal computer maker and smartphone group Lenovo Group Ltd from Google Inc for $2.9 billion in October 2014.
Motorola Solutions, as a global leader in critical communications, was among the first multinational technology companies to set up an office in Chinese mainland in 1987.
According to the company's earnings results for the first quarter, its sales reached $1.3 billion, up 7 percent from a year ago. It expects revenue growth of 2 to 3 percent in the second quarter compared with the same period last year.
Fu Liang, an independent telecoms expert, said Motorola has a traditional strength in the two-way radio field, but it faces Chinese competitors such as Huawei Technologies Co Ltd and ZTE Corp, which are making efforts in radio communications networks and terminals.