Apple removes 45,000 apps in China
By Zhu Lingqing | chinadaily.com.cn | Updated: 2017-06-23 13:53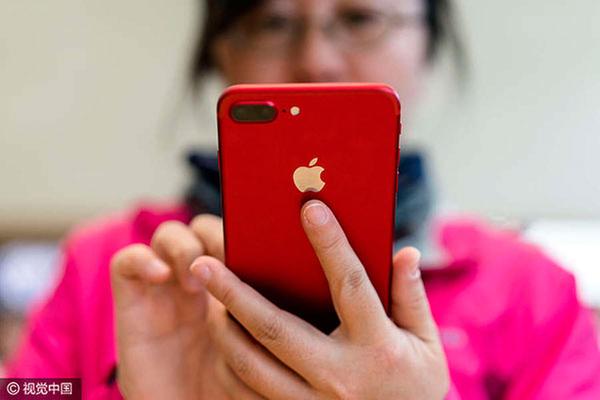 A customer is trying a new red iPhone 7 in Nanjing, East China's Jiangsu province, March 25, 2017. [Photo/VCG]
A total of 45,362 Chinese apps were booted from Apple's App Store from June 13 to June 22, according to data analysis platform ASO 100, Beijing Business Today reported.
More than 15,500, or 34.34 percent, of them were gaming applications, it said.
The report said the cleanup probably target apps using hot patching, a solution that can enable developers to bypass the time consuming vetting process to deploy patches to users' devices immediately.
To ensure all apps in the App Store meet Apple's standards for security and integrity and maintain a healthy and clean app ecosystem, Apple has developed a thorough vetting process that scrutinizes all submitted applications.
However, once the original app is approved after Apple Store's vetting process, hot patching may be used by hackers to embed malicious code into users' smartphone.
Early this month, Apple had warned iOS developers by emails that any code, frameworks, or Software Development Kits that can change the app's behavior or functionality after App Store Review approval had to be removed.
Chinese apps were not the direct targets. More than 27,000 apps in the United States were also pulled from App Store in June, the report said.
In addition, Apple does not ban all hot patching technologies. According to section 3.3.2 of the Apple Developer Program License Agreement, only hot patching with capability to change app's native code, such as OC, rollout.io and JSPatch, are prohibited.
Many gaming applications in China are using Java Script, which is not banned by Apple, the report said.
Besides apps using banned hot patching, copycat apps, apps that have not been downloaded for years or host pirated music, and apps unable to support App Store's IPv6-only networks are also facing cleanup, according to a report by tech.sina.com.cn
Apple announced in June that its App Store had paid out $70 billion to developers since 2008, of which 30 percent was made last year, according to Xinhua.