China's summer travel peak starts
Xinhua | Updated: 2017-07-01 15:51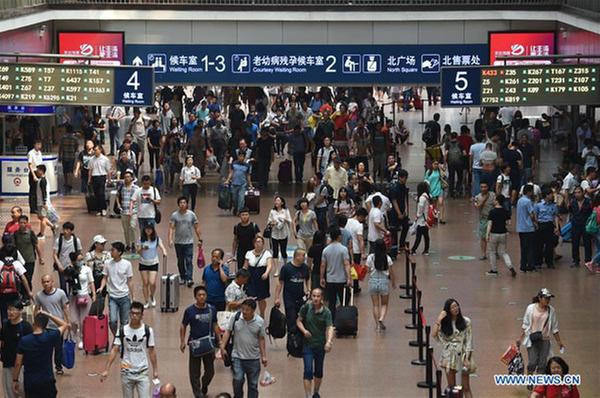 Passengers walk at Beijing West Railway Station in Beijing, July 1, 2017. China's summer travel peak started and China's railway network got ready as some 598 million trips are expected.[Photo/Xinhua]
BEIJING -- China's summer transport peak period began Saturday, with a record-high number of passenger trips expected to be made by train this year.
The period runs from July 1 to August 31, when students on summer vacation have time to travel or return home.
A total of 598 million passenger trips are expected to be made by train during the 62-day period, rising by 49.7 million year on year, according to China Railway Corporation.
Average daily trips by train are predicted to reach 9.65 million, up 9.1 percent year on year.
Railway authorities have put a new transport route plan into operation, which adds more trains at transport hubs and improves average passenger capacity.