Water levels remain dangerously high
By Hou Liqiang and Zheng Jinran | China Daily | Updated: 2017-07-05 07:33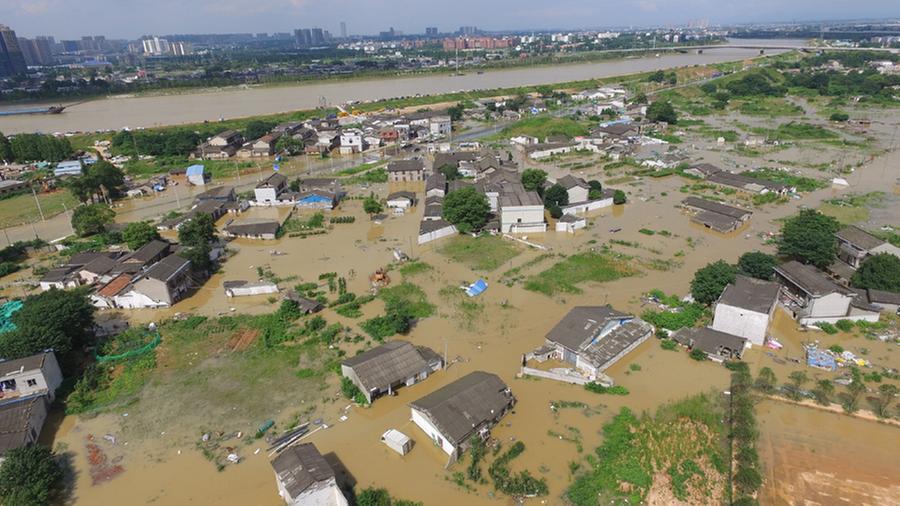 An area in Changsha, the capital of Hunan province, is flooded on Tuesday as a result of recent downpours. [Photo/China News Service]
More than 300,000 people have been working around the clock on levees covering 2,000 kilometers in Hunan province, as major waterways remain at dangerously high levels, despite heavy rainfall having subsided.
The provincial water resources authority said the level of the Xiangjiang River, a major tributary of the Yangtze River, has dropped to 39.07 meters in Changsha, down from a record-high 39.44 meters on Sunday.
According to forecasts, the water level will remain above the warning level for three more days in Changsha, the provincial capital, and the neighboring cities of Xiangtan and Zhuzhou.