English pupils brush up on their Mandarin
By Wang Mingjie in London | China Daily UK | Updated: 2017-07-18 17:20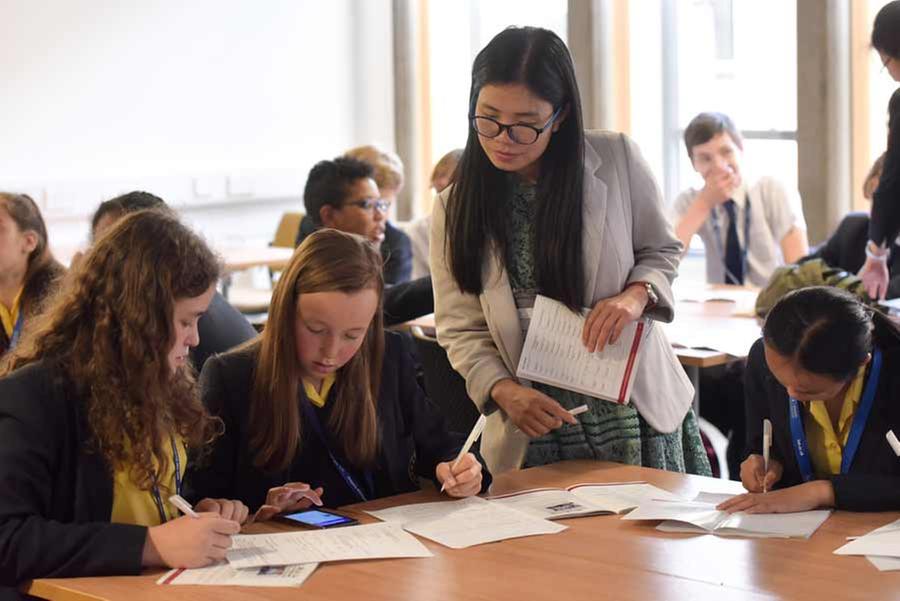 Pupils on the Mandarin Excellence Programme take part in a classroom activity at UCL Institute of Education in London, UK on July 14, 2017. [Photo provided to chinadaily.com.cn]
Hundreds of pupils from schools throughout England put their Chinese language skills to the test last week when the Mandarin Excellence Programme hosted its first intensive learning day.
As part of the Department for Education's national language learning initiative, the day saw Year 7 pupils attempt a series of tasks designed to put them through their linguistic paces.
Held at University College London's Institute of Education, activities included a"Talking Treasure Hunt" around the university's campus, as well as classroom lessons, and singing in Mandarin.
Pupils were also given the opportunity to gain insight from sixth form and university students who shared their experiences of studying Mandarin and spending time in China.
As well as being the first ever intensive learning day for those participating in the Mandarin Excellence Programme, it was also the first time that the majority of the pupils on the national initiative had come together in one place.
The Mandarin Excellence Programme, which was launched by the government in September, ultimately aims to see 5,000 pupils on track toward fluency by 2020.
The program is being run by UCL's Institute of Education and the British Council.
Almost 400 pupils are set to complete the first year of the program this summer. On average, they study Mandarin for eight hours a week.
Katharine Carruthers, director of the local Confucius Institute, said: "This program provides a real boost and unique opportunity for more motivated pupils to be on track toward fluency in Mandarin, and intensive learning is an important part of that. All of the pupils who attended this innovative teaching day are clearly benefitting from being part of the program."
Chijioke Davies, 12, from Dartford Grammar School in Kent, said: "I joined the Mandarin Excellence Programme because I wanted to have a bigger challenge than regular Chinese lessons."
Mandarin is the most widely spoken language in the world. The British government has said it is important for young people in the UK to speak the language if the UK is to remain globally competitive.