Death toll in Sierra Leone mudslide rises to 331
Xinhua | Updated: 2017-08-18 10:08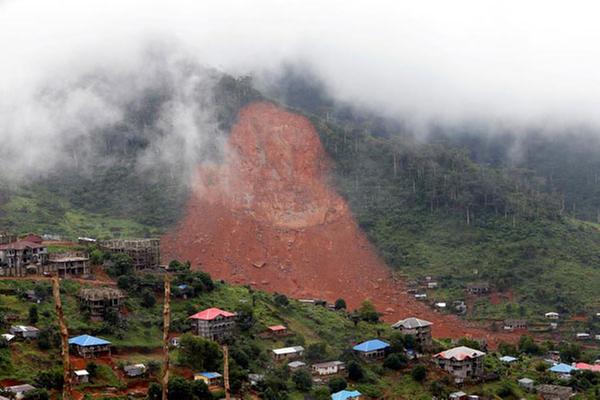 A general view of the mudslide at the mountain town of Regent, Sierra Leone August 16, 2017. [Photo/Agencies]
FREETOWN - Altogether 331 bodies have been taken to the morgue by the rescue team following the devastating mudslide, according to Sinneh Kamara, head of the Connaught Mortuary in Freetown, capital of Sierra Leone, on Thursday.
A release from the State House indicated that a mass burial of the corpses would take place at Waterloo in the outskirts of Freetown at 3 p.m. Thursday.
While rescue operation carried out by parties including Chinese companies is still in progress, most of the bodies being recovered now are almost decomposed and are placed in bags and taken to the morgue.
Meanwhile, as the rescue operation continues, humanitarian aids are coming in for people affected by the disaster.
On Wednesday, Chinese companies operating in Sierra Leone donated cash totalling more than 100,000 U.S. dollars, 5 tonnes of rice, 25 boxes of medicine and other items to the government of Sierra Leone.
Also, a delegation from Ivory Coast donated one and half tones of assorted medical supplies. The Turkish Red Crescent Wednesday brought in a cargo of humanitarian aid supplies. As the rescue operation continues, more humanitarian are expected to come.
In addition, according to the Chinese Embassy in Sierra Leone, the Chinese government had decided to provide emergency humanitarian aid of one million U.S. dollars to the Sierra Leonean government.