北京租房新政(běijīng zūfáng xīnzhèng): New rental policy of Beijing
China Daily | Updated: 2017-08-23 07:51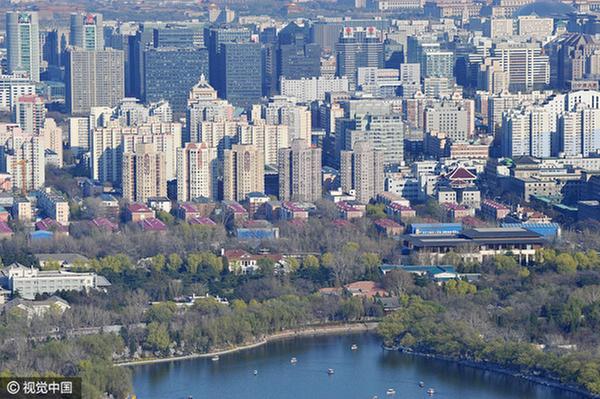 Buildings in Beijing, March 27, 2017. [Photo/VCG]
On Thursday, the housing and economic planning departments of the Beijing municipal government jointly released a draft policy on the house rental market to solicit public opinions.
According to the draft, the children of those holding a local hukou (household registration) will be eligible for enrollment in a public school in a district after they have legally rented houses and been working in stable jobs in the district for more than three years. Those without a local hukou will have different procedures to follow to apply for public education for their children.
The draft policy also emphasizes the protection of tenant's rights by requiring homeowners to return their cash deposits when the rental period ends, as well as prohibiting homeowners from entering the properties they have rented out without the consent of the tenants.
The draft policy said that Beijing should increase its supply of houses for rent and build medical facilities and schools where there are concentrations of rented houses. A Beijing housing official said that the draft policy aims at stabilizing the rental market, so as to encourage people to rent rather than rushing to buy houses, which will in turn propel the healthy development of the housing market in Beijing.