About 14% people carry no cash in China
chinadaily.com.cn | Updated: 2017-09-06 13:27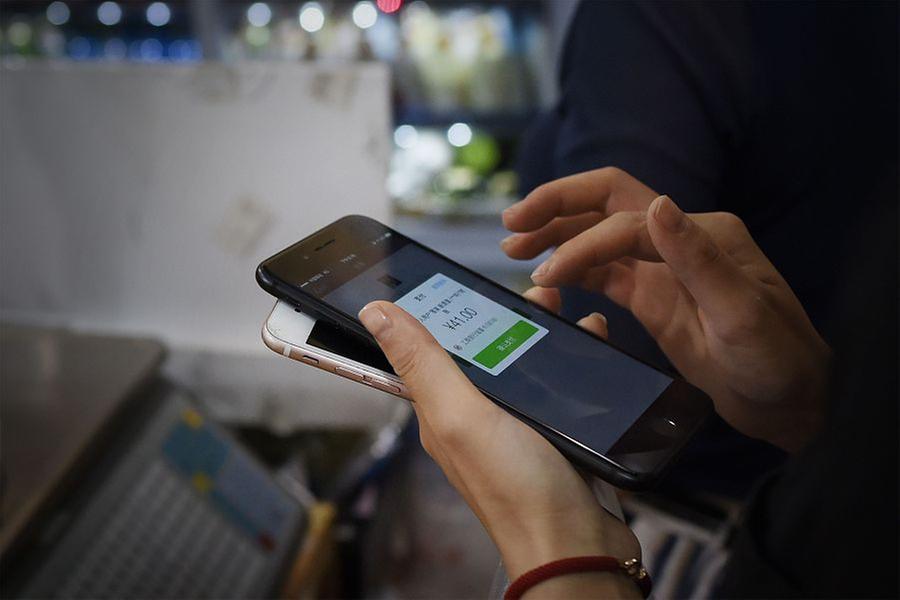 A woman makes a purchase with her smartphone at a shop in Beijing on June 27, 2017. [Photo/VCG]
About 14 percent people don't carry any cash when they go out, as mobile payments replace wallets in China, French market research firm Ipsos reported Tuesday.
Another 26 percent consumers carry less than 100 yuan and about 74 percent said they can survive for over one month with only 100 yuan cash in their pocket, the report said.
The report also said that 84 percent of people in China said they are "comfortable" going out with only mobile phones, no cash.
Non-bank payment organizations handled a total of 97 billion mobile payment transactions from 2013 to 2016, with over 195 percent annual compound growth rate, according to China Payment and Clearing Association.
Chinese banks dealt with 8.6 billion payments from mobile services in Q2, up 40.5 percent from a year ago, the People's Bank of China said.
The combined value of mobile payments jumped 33.8 percent to 39.24 trillion yuan ($6 trillion) and online transactions through non-bank payment platforms came in at 31.49 trillion yuan, rising 34.9 percent from the same period last year, Xinhua reported.
WeChat Pay is the main mobile payment method for Chinese consumers' daily small transactions and it has over 938 million active uses per month in Q1, with a 23 percent year-on-year growth, according to Ipsos.
As the first country in the world to use paper money, China is expected to also become the first to stop using paper money due to the soaring popularity of mobile payment platforms, China Daily reported citing analysts forecast on July 24.