European Council president says EU member states need to stay united
Xinhua | Updated: 2017-09-30 09:53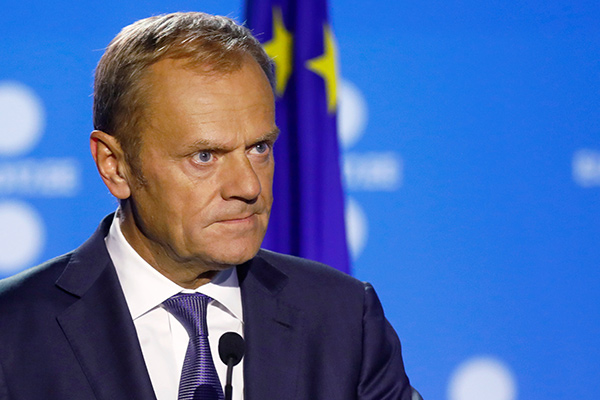 President of the European Council Donald Tusk listens at a news conference during the European Union Tallinn Digital Summit in Tallinn, Estonia, Sept 29, 2017. [Photo/Agencies]
TALLINN - Donald Tusk, president of the European Council, said that the 27 member states of the European Union (EU) need to stay united just before the Tallinn Digital Summit on Friday.
He said that he always respected three key principles, namely the need to find real solutions to real problems, the need to make progress step-by-step and the need to keep the unity of the 27 member states.
At the same time, he said leaders from the member states had a constructive debate on Thursday evening from which he would build a political agenda in two weeks, expressing his confidence that the EU would make good use of it if they hold together.
Organized by the Estonian presidency of the Council of the European Union (EU), the president of the European Council and the European Commission, the Tallinn Digital Summit kicked off on Friday.
The summit aims at providing a platform for the bloc to figure out further plans for Europe to keep pace with digital innovation and make use of the huge economic opportunities brought by it.
Summit discussions will consider a longer timeframe to 2025 and focus on the main topics of trust, security, e-government, industry, society and the economy.