Ripe for return
By Lin Qi | China Daily | Updated: 2017-11-21 11:42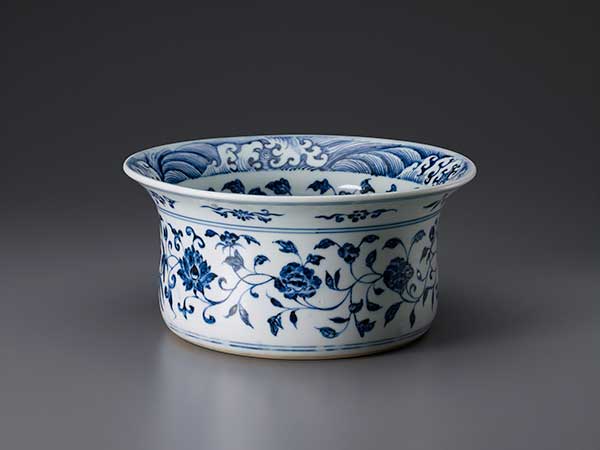 Ming Dynasty porcelain jar that sold for record amount in 2000 is back on the block in Hong Kong. Lin Qi reports.
In 2000, a spherical 16th-century polychrome jar which once adorned a Chinese emperors' palace sold for HK$44 million ($5.64 million) at a Hong Kong auction, establishing a world record for Chinese porcelain at the time. The jar had sound provenance, being once owned by Hu Huichun, an eminent Shanghai connoisseur of Chinese art during the 20th century. The victorious bidder was Robert Tsao, a Taiwan entrepreneur and noted collector of Chinese art. The bidding was fierce and Tsao's competitors included London-based Guiseppe Eskenazi, one of the most important Chinese art dealers in the world.
Tsao says what he likes the most about the porcelain jar is the lively depiction of fish swimming in a pond, and the attractive weeds that surround them. He says the scene is so vivid that it looks like a real fish tank from a distance.
The fish jar, which has been kept in Tsao's Le Cong Tang collection since then, will go under the hammer on Nov 27, as part of Christie's weeklong autumn auctions in Hong Kong.
A total of 13 imperial Ming Dynasty (1368-1644) objects from the collection, including the fish jar, will be auctioned there.
Other highlight lots include a qinghua (cobalt blue-and-white) basin of the early 15th century and a yellow-enameled bowl made between 1426 and 1435.
In October, a rare porcelain brush washer also from Tsao's collection fetched HK$294 million ($37.7 million) at a Hong Kong auction. It was produced at the Ru kiln, one of the five great kilns of the Song Dynasty (960-1279).
The fish jar about to be auctioned demonstrates the maturity of wucai (five enamels) porcelain ware during the reign of Emperor Jiajing (1521-66).
Artisans at the imperial kiln fired the jar at least three times. They painted the patterns first with an under-glazed coating of qinghua cobalt blue and fired it. Then over this layer, they applied other popular colors including yellow, red and green.
The jar was one of the earliest examples of this technical breakthrough, says Chen Liang-lin from the Chinese Ceramics and Works of Art Department at Christie's in Hong Kong.
"Imperial kilns prior to the rule of Emperor Jiajing largely produced small, delicate objects that were suitable for handling and appreciation in the hand," she says.
Fine examples of this style included the porcelain chicken cups produced during Chenghua's reign (1464-87). Standing about 8 centimeters tall, one such cup from a private collection made $36 million at a Hong Kong auction in 2014.
Related Stories