China's 'Christmas Village' makes 60% of world's Christmas decorations
chinadaily.com.cn | Updated: 2017-12-13 07:47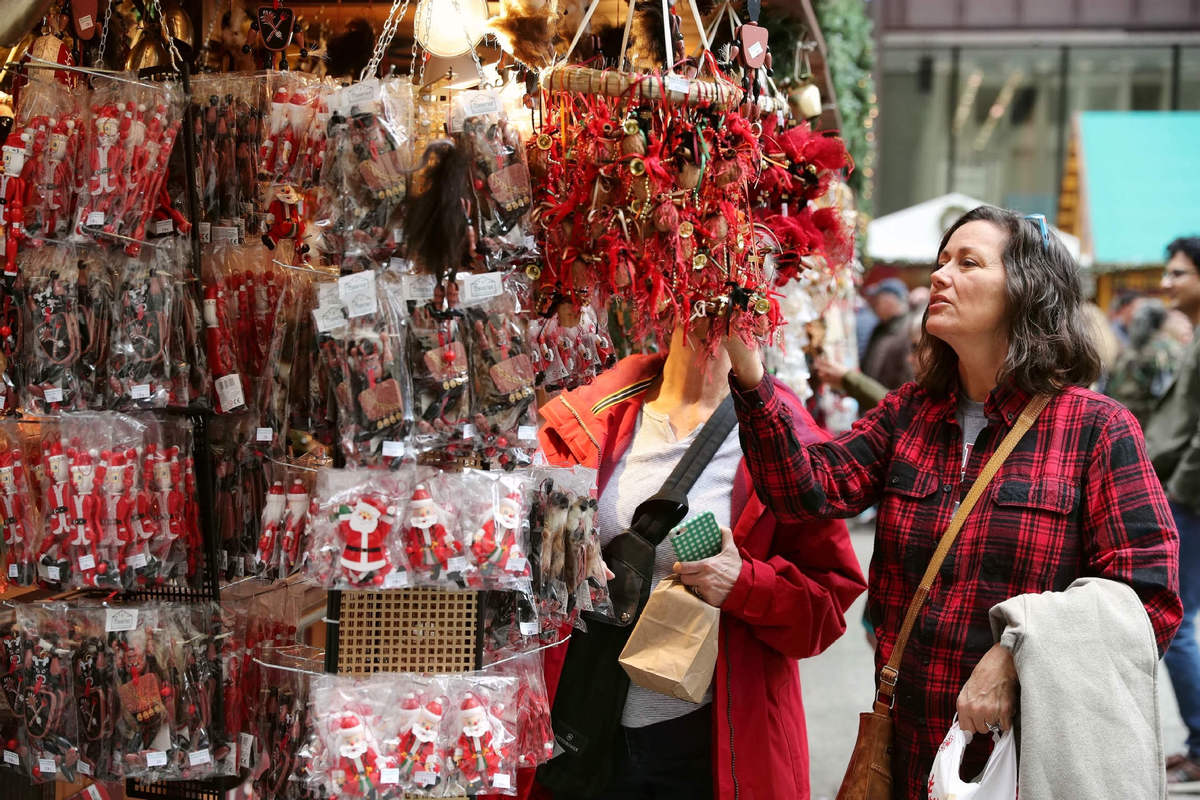 Nearly two-thirds of the world's Christmas products are manufactured in East China's Yiwu, an inland city in Zhejiang province located about one-hour's bullet train ride south of Shanghai, ABC news reported.
At least 30 percent of their orders are from the United States and the rest are from Russia, Latin America and China's domestic market, workers from Yiwu's Christmas factories were quoted as saying by ABC News.
Over 600 factories and workshops surrounding the small city with 1.2 million people have yielded $3 billion worth of Christmas products from September 2016 till this August, according to monthly records from Hangzhou Customs.
Christmas is not an official holiday in China, but more and more people have gotten into the holiday spirit. And that means an increase in decorations shipped from Yiwu.
"My children really like Christmas -- it's just like celebrating Chinese New Year," Huang Aijuan, the owner of a factory that produces artificial Christmas trees, told ABC News.
Summer is the peak time to produce the year's Christmas products -- including Christmas trees, Santa hats, metal balls and LED lights -- as trading needs to be done several months ahead of the Christmas season. The first stop for traders is often the Yiwu International Trade Market.
In the city center of Yiwu, the wholesale-only market covers 2 square miles, roughly the same size as 26 of the Macy's Herald Square flagship store in New York City. The Christmas product subdivision is only a small portion among the 75,000 stalls.
All the stalls selling commodities compete for the cheapest price by low cost and cheap labor.
Most of the workers on the production chain are migrant laborers. They work 13 hours per day, seven days a week, earning about 198 RMB (about $30) a day.
With freight trains running from Yiwu directly to Madrid, London, Prague and, recently, Tehran, and Christmas events marching into China, more and more Christmas products will be produced in the coming years.