BRICS Literature Forum facilitates more cultural exchanges
By Li Wenrui | chinadaily.com.cn | Updated: 2017-12-25 10:00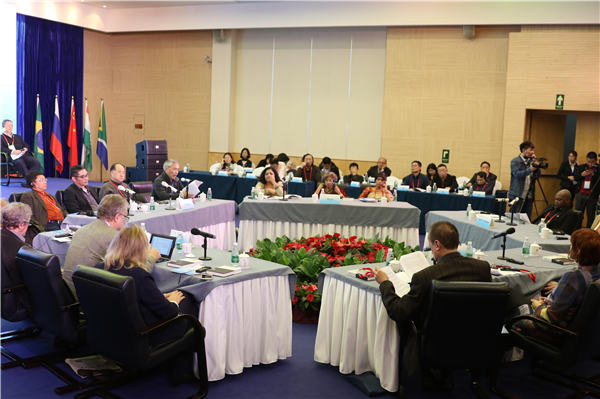 He also suggested that fostering transnational literary works calls for major investments in a translation networks consisting of writers, poets, and translators. "Let us offer more space and possibilities for our different experiences, so together we can create a brave new world."
Current imbalances and challenges
Novelist Han Shaogong commented upon challenges in the development of world literature, such as the lack of extensive influence of works written in minority languages and the imbalance of translation talent among different countries. He proposed the notion of "multiple globalization of literature" where all cultures are engaged.
Yuri Mikhailovich Polyakov, chief editor of Literature, an influential Russian journal, analyzed this phenomenon from a Russian perspective and pointed out some difficulties of introducing Chinese literature into Russia, including the limited number of Chinese experts in Russia. "Translation is a tough mission. We need people who comprehend Chinese culture and Chinese literary criticism very well to complete this task. But there aren't enough experts in Russia to do that."
He introduced how current Russian translations of Chinese literature place great importance on award-winning and mostly contemporary works. "I think Chinese literary classics, those have been passed down for generations, deserve more attention from translators and readers in Russia."
Professor Zhang Jianhua from Beijing Foreign Studies University mentioned a rising trend in literature between China and Russia. The two countries have accelerated the pace of exchanges among writers and works since the implementation of the Chinese and Russian literature translation project in 2013. "This forum proves our cooperation will be more frequent and dynamic," Zhang said.
Related Stories