A contemporary revival
By Lin Qi | China Daily | Updated: 2018-01-09 08:44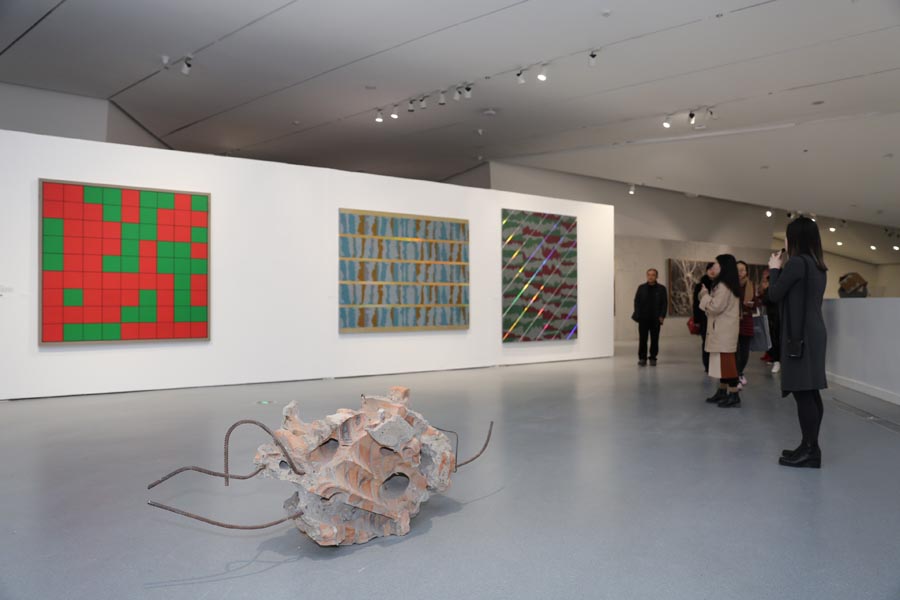 Hubei's history as a hub of the '85 New Wave art movement is nurturing a rejuvenation of its status as a source of modern works. Lin Qi reports.
Most people think about ancient artifacts that stock the country's top museums when they think about Hubei - but the province in Central China was also a hub of the avant-garde'85 New Wave art movement that continues to shape the country's contemporary scene.
The ongoing exhibition Boundless Realities, Multiple Nows in the provincial capital, Wuhan, traces Hubei's role in the movement and how its ramifications continue to influence emerging artists.
The show at Wuhan University's Wanlin Art Museum features 21 artists born between the 1940s and '80s, who are native to, or have spent much of their lives in, Hubei.
It displays works by such leading artists as Zeng Fanzhi and Shang Yang, who heralded the '85 New Wave movement. Other younger artists, such as He An and Li Liao, have been exhibited internationally.
The exhibition juxtaposes two works each artist created during different periods to portray their individual progress.
It seeks to display works that show the big picture of how Chinese art has evolved over the past three decades, curator Liu Qianxi says.
"There were several reasons why Hubei pioneered China's contemporary art - local artist associations' support, promotion by the Hubei Institute of Fine Arts (one of the country's top art academies) and a group of insightful scholars at local universities, who developed supporting theories," she says.