Red line drawn for land reclamation
China Daily | Updated: 2018-01-19 07:56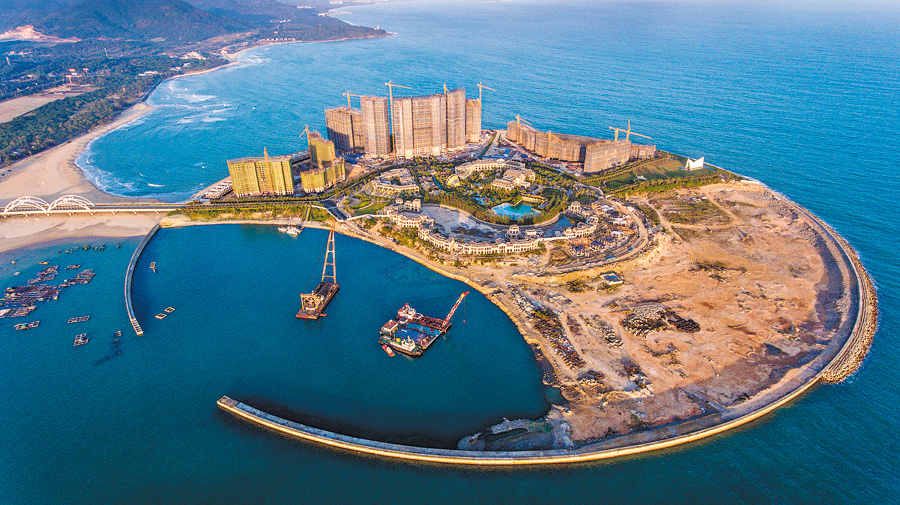 CHINA HAS INTRODUCED its toughest regulation on land reclamation along the country's coastline, vowing to demolish illegally reclaimed land and stop approving general reclamation projects. Xinhua News Agency comments:

The national inspections of six coastal provinces and regions, including Liaoning and Hainan provinces, have exposed the common problem of illegal land reclamation, which has resulted in many ecological and environmental problems in the coastal waters.
With the rapid economic development of the coastal regions, the land available for development is in high demand and land prices have soared. This has led to illegal, large-scale land reclamation for short-term interests, which not only wastes the oceanic resources, but also causes tremendous damage to the marine environment.
The illegal land reclamation exposes the manipulation of administrative examination and approval in local regions, as well as the absence of necessary supervision, which are the result of the boost land reclamation provides to the economies in the coastal areas.
Accountability is key to curbing the problem of illegal land reclamation. The authorities should severely punish those involved in illegal land reclamation. The officials in charge of the examination and approval of land reclamation projects who give the green light to illegal land reclamation projects should be held accountable for their actions, as should officials who fail to supervise land reclamation work. Land reclamation for commercial real estate development should be banned. And illegal land reclamation that has seriously damaged marine ecosystems should be resolutely dismantled.
We must put an end to illegal reclamation. We need to strictly abide by the red line for the marine ecology in the coastal areas, firmly establish the concept of giving priority to marine ecosystems and their conservation and resolutely uphold that priority.