Dance drama highlights Tibetan culture
By Wang Kaihao | chinadaily.com.cn | Updated: 2018-01-19 08:27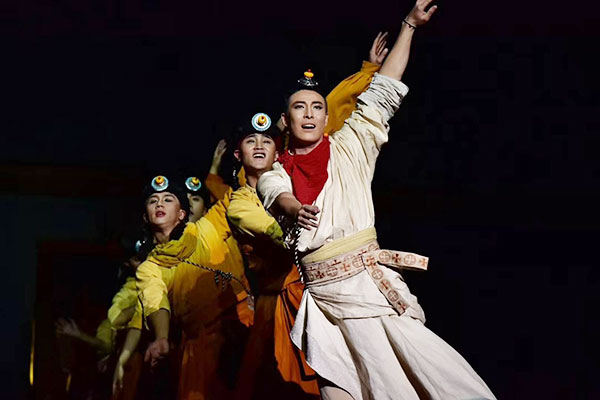 Thangka, an original dance drama presented by Qinghai province's cultural department, made its Beijing debut at Poly Theater on Wednesday.
The storyline follows the romance between a woman and a thangka painter across three lifetimes through reincarnation. It highlights the Tibetan ethnic group's unique customs.
Thangka is a Tibetan genre that uses complicated techniques and precious stones as pigments.
Most motifs come from Tibetan Buddhism and ancient myths. Thangka painting was inscribed on China's first national intangible cultural heritage list in 2006. And thangka from Qinghai's Regong region was included on UNESCO's intangible cultural heritage list later.
Production of the show began in 2016 as a key project sponsored by the China National Art Fund.
It premiered in Qinghai's capital, Xining, in September.
The show is meant as a gift to blend the cultures of Beijing and Qinghai since the national capital provided assistance to the western province following the devastating Yushu earthquake in 2010.