Wang Hongjun's abstract paintings on display in Russia
chinadaily.com.cn | Updated: 2018-01-19 14:47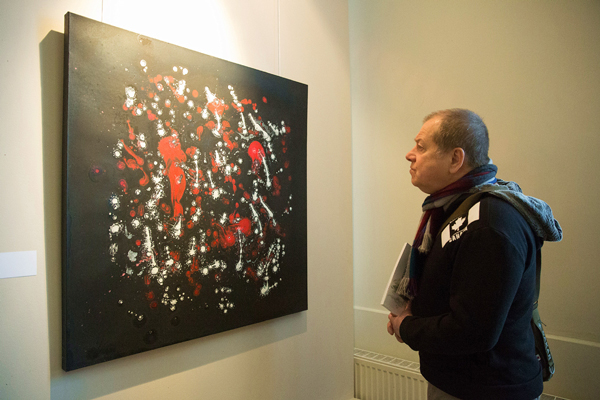 An exhibition of Wang Hongjun's abstract paintings opened Jan 17 at the museum of the Russian Academy of Arts, St. Petersburg.
Wang Hongjun is a Chinese artist from Dalian, Northeast China's Liaoning province. This talented modern artist is adept at creating abstract oil paintings. His works are perfect combinations of Chinese and Western art, endowed with splendid colors and great energy. Through Western methods, Wang interprets his thoughts on traditional Chinese philosophies and spirits in a poetic way.
It was the first time that an exhibition of Chinese abstract art was held at this museum since its establishment 260 years ago. More than 60 masterpieces were presented to the public.
The exhibition will run for a month.