Govt shutdown exposes system flaws
China Daily | Updated: 2018-01-22 07:22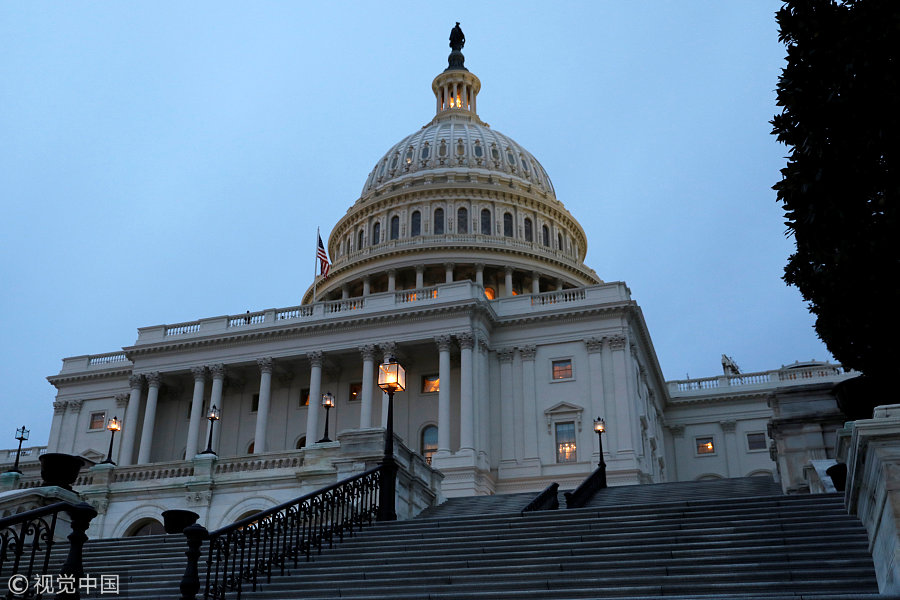 EXCEPT FOR essential agency operations, the US federal government shut down at midnight on Friday because the White House and Congress could not reach a deal on a government spending bill. Xinhua News Agency comments:

Washington loves to brand itself as the "shining city on the hill", yet the latest government shutdown in the heart of Western democracy has once again exposed its chronic flaws.
The shutdown, the fourth in the past 25 years, is another product of the political battle between the Republicans and Democrats.
What's so ironic is that it came on the first anniversary of Donald Trump's presidency on Saturday, a slap in the face for the leadership in Washington.
With the election of Trump and the continued control of both houses of Congress by Republicans, the GOP seemed to have finally got revenge for eight years of a Democratic White House. Their most recent victory was the highly controversial tax reform package introducing tax cuts that critics claimed would make the rich richer.
The Trump administration has backtracked on almost every notable policy of Trump's predecessor Barack Obama, including the Trans-Pacific Partnership trade deal and the Paris climate accord.
If there is any legacy that survived the transfer of power, it was the spirit of noncooperation across party lines.
Now that another lockdown is underway, the two major political parties are busy accusing each other of not doing their job.
Thanks to their unrelenting rivalry, many of the US' long-standing problems remain unresolved.
The Western democratic system is hailed by the developed world as the best political system. However, what's happening in the United States today will make more people worldwide reflect on the viability of such a chaotic political system.
After all, for most people, the most important criterion for an effective political system is how it helps to resolve their problems, not telling them whom to blame.