Former USA Gymnastics doctor sentenced up to 175 years
Xinhua | Updated: 2018-01-25 08:59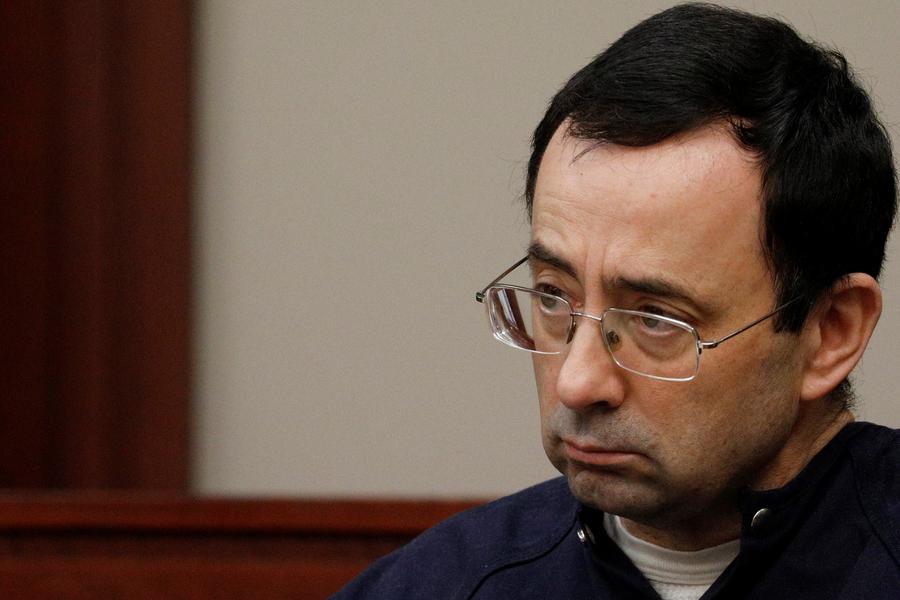 WASHINGTON - Larry Nassar, former USA Gymnastics team doctor and Michigan State University doctor, was sentenced to 40-175 years in prison for sex-assaults to over one hundred women and girls, including Olympic medalists, in Michigan on Wednesday.
Judge Rosemarie Aquilina said Nassar, 54, would serve the maximum 175 years following a week of testimony of 156 victims in a state court in Lansing, Michigan.
"I just signed your death warrant," said Aquilina. "You do not deserve to walk outside a prison ever again. You have done nothing to control those urges and anywhere you walk, destruction will occur to those most vulnerable."
Nassar offered a short statement in court Wednesday, apologizing and saying that hearing seven days of victim impact statements had shaken him to his core.
"There are no words that can describe the depth and breadth of how sorry I am for what has occurred," Nassar said. "An apology to all of you is impossible to write and convey. I will carry your words with me for the rest of my days."
Nassar has already been sentenced to 60 years in prison for child pornography crimes, and also pleaded guilty last November to criminal sexual misconduct.
His victims, including Olympians such as Simone Biles, Aly Raisman, Gabby Douglas and McKayla Maroney, have said he molested them under the guise of conducting medical treatments.
For decades, Nassar served in the USA Gymnastics, Michigan State University and a well-known private gymnastics club. Victims have criticized those organizations and the US Olympic Committee for ignoring initial complaints about him.
The case caused a series of resignations of top officials from USA Gymnastics, including the president, chairman, vice chairman and treasurer.