Algeria invites Chinese firms to invest in its car industry
Xinhua | Updated: 2018-01-25 10:19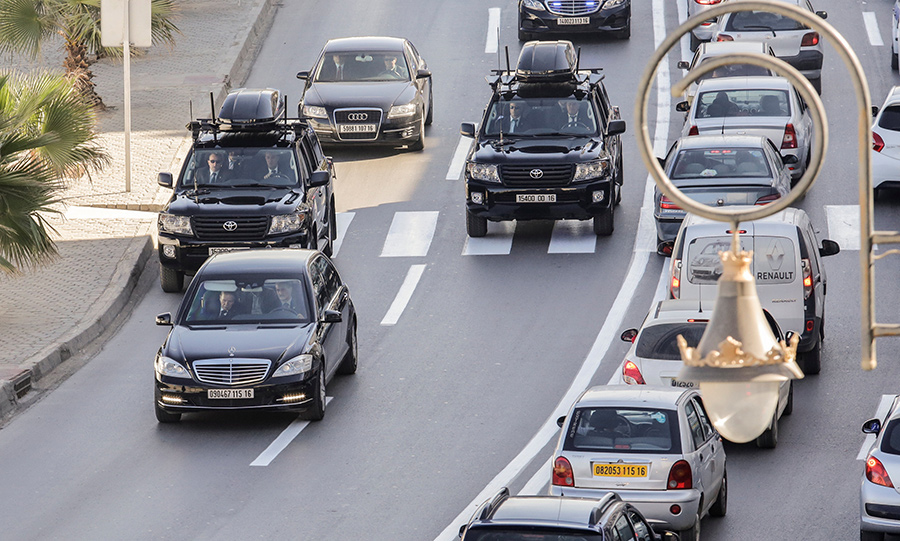 ALGIERS -- Algerian Industry Minister Youssef Yousfi on Wednesday invited Chinese automaker companies to invest in Algeria, APS news agency reported.
The invitation came during a meeting between Yousfi with Chinese Ambassador to Algeria, Yang Guangyu, according to a statement from the industry ministry.
The Algerian minister has called on Chinese enterprises specializing in the manufacture of auto parts and accessories to invest in Algeria and contribute to the development of the national automobile industry through partnership projects.
Algeria has allowed some international automaker brands to install assembly plants in partnership with local dealers.
Yousfi recently urged those companies to start the production of car's spare parts in a bid to gradually shift into the production of cars rather than assembling them.
The minister's invitation comes as the government seeks to diversify the Algerian economy to gradually emerge from dependency on hydrocarbons.
The minister also urged Chinese dealers in the field of mines to contribute to the re-establishment of exploration and mining activities in Algeria.
For his part, the Chinese ambassador hailed the strong historical ties between Algeria and China, saying the year 2018 marks the 60th anniversary of the establishment of diplomatic relations between the two countries.
He stressed that his country intends to commemorate this anniversary by strengthening industrial and commercial cooperation with Algeria.
Algeria and China crowned their 50 years cooperation by signing comprehensive strategic partnership in May 2014, and then inked another agreement in June 2014 in Beijing to outline their bilateral cooperation for the period 2014-2018.