Luxurious dowry items showcased in Zhejiang museum
By Bi Nan | chinadaily.com.cn | Updated: 2018-02-01 14:00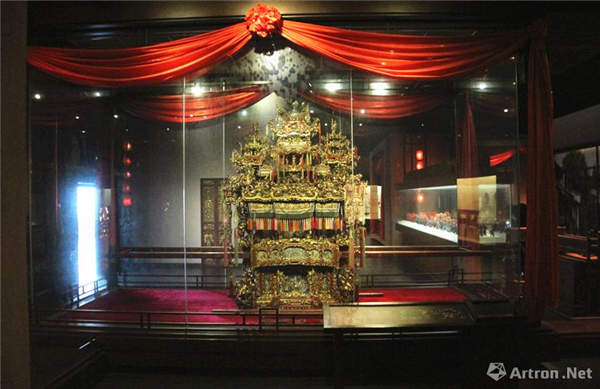 A recent episode of the hit TV show National Treasure presented a bridal sedan chair, also called "Wangong sedan chair" due to its complicated craftsmanship, which requires around 10,000 working hours to complete.
The bridal sedan chair, from Ningbo city of Zhejiang province, was made during the end of Qing Dynasty (1644-1911) and early Minguo era (1912-49). The sedan chair, 275 centimeters high, 150 cm long and 90 cm wide, is made of wood, painted with red lacquer and appliquéd with gold foil on its surface. It is engraved with 250 characters and numerous flowers and animals. Viewed from afar, it just looks like a miniature palace and is hailed as the "No 1 sedan chair in the world".
The show also presented marriage customs and dowry in the Jiangnan region of South China, including Ningbo. From bedding, clothing, jewelry and needlework to daily utensils, the dowry-carrying team in ancient times usually extended for miles.
Now let's take a look at the luxurious items on display in the Zhejiang Provincial Museum in Hangzhou city, themed after a "miles-long dowry".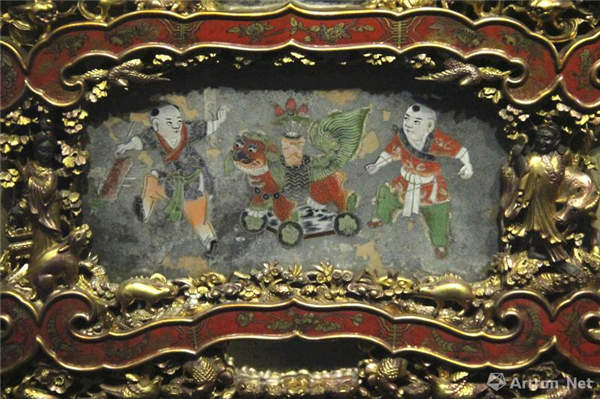 Related Stories