Experiencing the Greater Pearl River Delta during early years of development
By Bruce Connolly | chinadaily.com.cn | Updated: 2018-02-06 16:50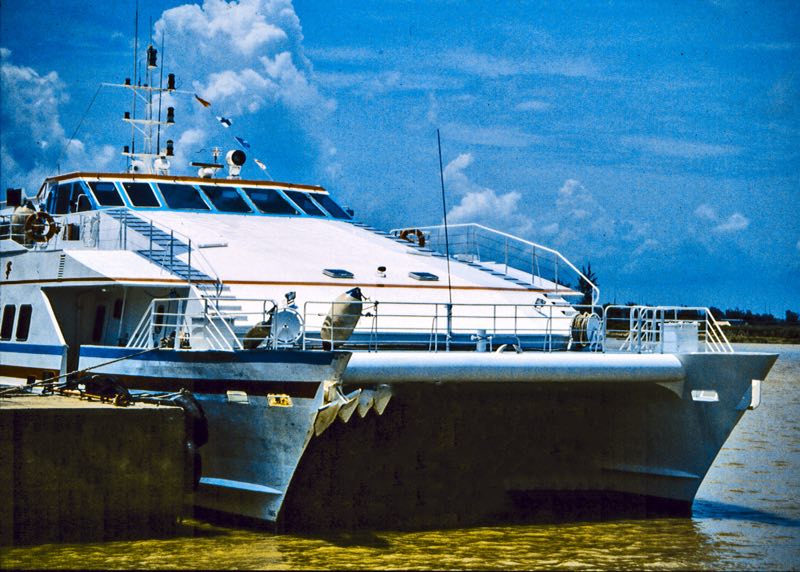 In the 1990's travelling to Guangzhou usually involved transiting through Hong Kong. Train, express bus or planes provided convenient onward connection. However, I regularly took a different approach-I travelled by boat! From Kowloon's Hong Kong China Ferry Terminal fast, sleek catamarans connected a myriad of towns scattered around the coasts, waterways and rivers of western Guangdong.
The vessel, "Taishan", would speed me for several hours across the Pearl River Estuary, passing Macau, several islands, rivers emptying into the South China Sea before berthing at Guanghai. A compact port, it was a popular entry/exit point for some of China's diaspora or "Huaqiao" (overseas Chinese). Over centuries the Delta was a major gateway from China to the world from where countless generations set off to live or develop business far removed from the countryside of south Guangdong.
My onward journey, by bus, passing rice fields, forested hills and seemingly timeless villages brought me to Taishan, or more appropriately Taicheng as the urban core is known. A small city at the heart of my China story, there I would immerse myself, relaxing in local tranquility before heading north to increasingly bustling Guangzhou.
The Pearl River Delta with its navigable tentacles connects vast swathes of southern China. It has long been at the heart of the country's economic growth. In 1987, the culmination of my railway journey from Scotland to Hong Kong was by train from Guangzhou. Initially passing intensive farmland, the scene dramatically transformed at strikingly modern Shenzhen. In '87 it was one of the pioneering special economic zones that would test radical models of reform and development. One result, capitalizing on what was then a vast supply of cheap labor, a corridor of manufacturing, spread back along the railway. Villages around today's Dongguan, for example, metamorphosed into an urban area of over eight million-part of a megacity now currently forming around the Delta with Guangzhou at the apex.
Initially urban growth and transformation across the western Delta was slower. There was no railway, roads needed upgrading and a reliance on water transport remained. Consequently settlements retained longer their earlier heritage, particularly architecture and traditional lifestyle. Over recent decades ongoing infrastructure projects such as intercity rail, expressways and many bridges, including soon to open Hong Kong to Zhuhai crossing, have considerably altered accessibility so boosting local economies.