'Favorite English word' competition starts sharing trend
chinadaily.com.cn | Updated: 2018-02-08 10:50
The "My favorite English word" online competition, as a part of the 2018 "English is GREAT" language campaign launched by the British Council on Jan 31, has evoked a great deal of response on the internet.
British singer Jessie J, who is also a contestant in The Singer show on Hunan TV, and Chinese actress Angelababy were appointed as campaign ambassadors of "English is GREAT", helping to channel more public efforts and enthusiasm to China-UK cultural exchange.
In her video clip, Jessie J says her word for 2018 is "instinct". "Because the lesson I have learned in my adult life is to trust my instincts and to act on my instincts and you feel the positive change immediately," she said.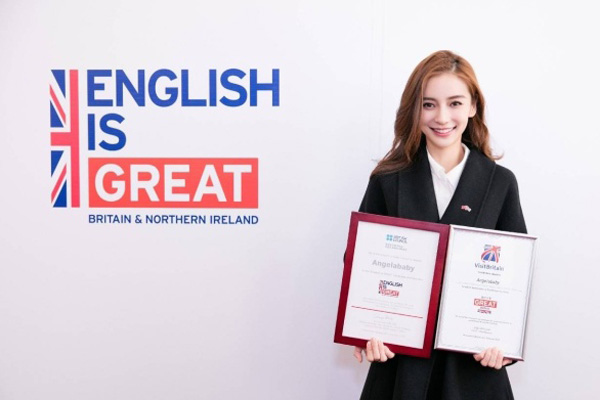 By simply sharing their most-loved word for 2018, participants who win the highest number of votes can join a lucky draw and win some amazing gifts, including a Kindle and a Polaroid camera.
People posted their word of choice for the new year on both Sina Weibo and the China Daily app. By Feb 7, over 1,600 posts have been received on the China Daily app, many of which center on current affairs of state, such as the Belt and Road Initiative and British Prime Minister Theresa May visiting China.
Words like "rejuvenation", "peace", "development" and "prosperity" indicate people's confidence toward the future. "Innovation", "inclusiveness", "happiness" and "dream" reveal diversified appeals from society.
Want to be a part of this exciting game? Click here to participate. We are looking forward to hearing your favorite English word for 2018!