Tmall gives platform to fashion
By Hong Xiao in New York | China Daily USA | Updated: 2018-02-08 23:15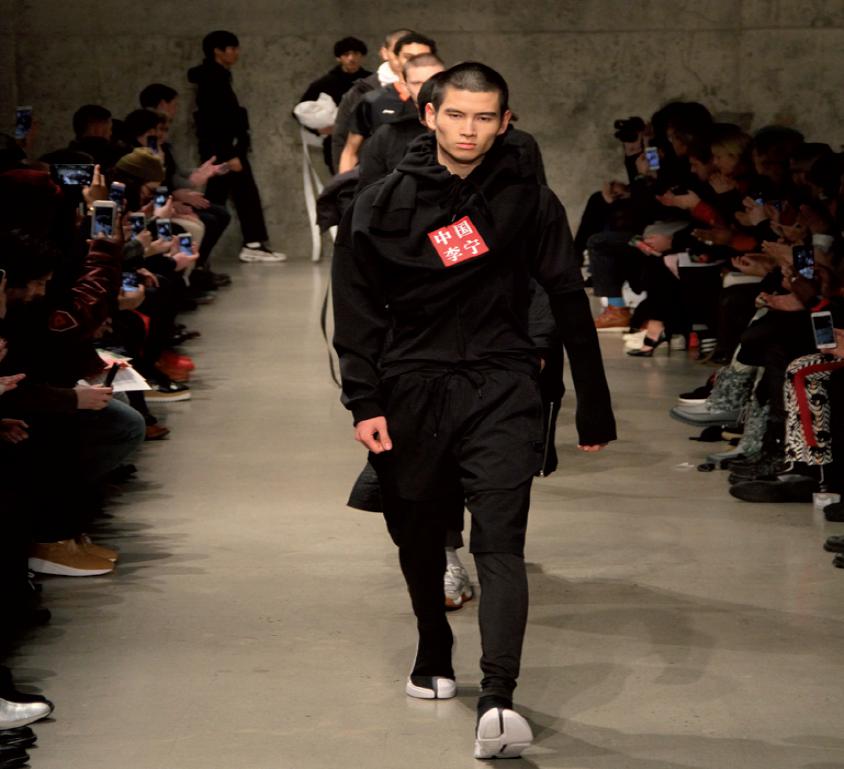 The New York Fashion Week: Men's Tmall China Day made its debut at the Skylight Modern on Wednesday, doubling up as the finale for men's fashion week.
As a joint partnership among Alibaba's Tmall, the Council of Fashion Designers of America (CFDA) and Suntchi, China's leading fashion company, China Day aimed to boost worldwide recognition of Chinese design, and ultimately, promote global opportunities for the brands.
This event also marked the release of the NYFW: Men's official calendar of four brands: Li-Ning, PeaceBird, Chenpeng and Clot.
Among them, Li-Ning is one of China's leading sports brands, founded by Li Ning, who won three gymnastics gold medals at the Summer Olympics in Los Angeles in 1984.
Clot is a streetwear label and lifestyle brand established by Edison Chen and Kevin Poon in 2003, aimed at bridging Eastern and Western cultures.
"We are committed to helping emerging Chinese designers to receive more international exposure and generate growth for their brands," said Jessica Liu, president of Tmall Fashion & Luxury.
"And at the same time, we want to showcase mature commercial brands from China and open new channels for them to expand globally," she added
As the first and foremost concentration of China's contemporary fashion design, China Day will facilitate designer-buyer matchmaking and e-commerce collaborations at various NYFW events.
Capitalizing on its platform and technology, Tmall is looking to combine traditional sales channels with the reach of the internet.
Liu said China Day has been based on the successful "See Now Buy Now" model, which means that after the opening, millions of customers across the world will have real-time access to live footage and photographs as the event unfolds on Tmall's dedicated "China Day" page. Shoppers will be able to purchase a range of products featured at the kickoff event.
"With the help of data-driven new retail technology, as well as the 550 million active users on its platforms, Alibaba offers new possibilities to the Fashion Week event," Liu said.
"China Day allows us to further expand the scope of NYFW Men's by showcasing the most exciting Chinese fashion talent to the American fashion community," said Steven Kolb, president and CEO of CFDA.
Kolb said he hopes Tmall could build a platform for American brands to establish new sales channels in China.
"I want to make NYFW: Men's Tmall China Day a long-term feature of the fashion world forging dynamic ties between Chinese fashion and the US market. I want this to be a jointly built platform and an effective model for the future," said Paul Fang, founder and CEO of Suntchi.
More than 100,000 brands have established storefronts on Tmall, including Zara, Victoria's Secret, Nike, Adidas, Apple, Starbucks, Estee Lauder and Lancome.