Helping hand
By Alywin Chew | China Daily | Updated: 2018-02-09 09:47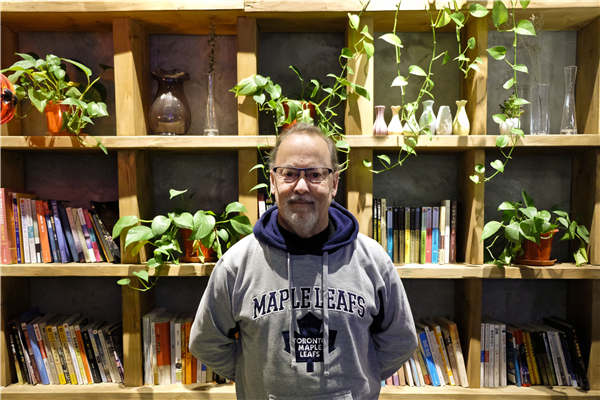 A Canadian man has taken to volunteer work to help local residents in one eastern Chinese city. Alywin Chew reports from Wuxi, Jiangsu.
Philosophers have for centuries debated whether humans are naturally good or evil.
Few would disagree that Peter Stanleigh, who has spent most of his life in the service of others, is a living embodiment of the former.
Throughout the past 17 years of living in his adopted home of Wuxi, Jiangsu province, the Canadian has participated in a variety of community service activities in the city.
His contribution has not gone unnoticed. In 2010, Stanleigh was named among the top 100 volunteers in China as well as the most influential person in Wuxi.
The next year, he was presented with the Wuxi Teacher of the Year award.
Such is his image that locals describe him as the foreign version of Lei Feng, a legendary Chinese hero known for his selfless acts.
Stanleigh's connection with the Chinese community, however, is one that existed even before he arrived in China.
Back home in Toronto, Stanleigh used to volunteer with community-based policing, helping Chinese residents there connect with local law enforcement agencies to prevent crime.
"When I came to Wuxi, it was about continuing what has always been an important part of my life, which is helping other people," says Stanleigh, 72.
Born into a big family-Stanleigh is the fifth child among 13-he cites his father as one of the greatest motivations behind his volunteer work. Stanleigh recalls that whenever his school was in need of parent volunteers, his father would always be among the first to offer help.
Stanleigh was only a high school student when he was featured on national television for his charitable efforts. He had organized a blood donation drive at his school in Canada, a rarity then.
"I wanted to donate blood but I realized that the clinics were only open on weekdays from 9 am to 5 pm. It was impossible for me to do so because I was in school. And that's when I decided to bring blood donation clinics to the school instead. We had 300 blood donors that day," he recalls.
During his time running his own insurance company, Stanleigh also had the chance to do a part-time teaching job at a local college in Canada.