Beijing district kicks off Spring Festival celebrations
By Liu Xiangrui | chinadaily.com.cn | Updated: 2018-02-11 09:03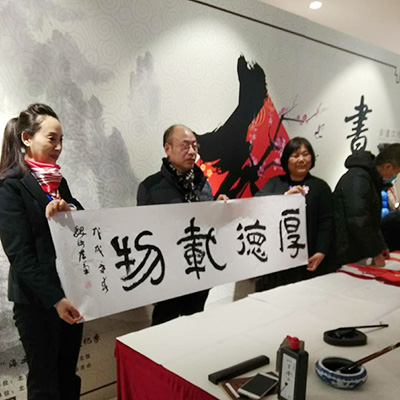 A series of cultural activities kicked off on Thursday at the northern branch of Haidian District Library in Beijing to celebrate the upcoming Spring Festival, which falls on Feb 16 this year.
Combining the themes of reading and Chinese New Year, the events were hosted by the district's culture commission, with the audience from the local community, media, military and companies. Lectures and exhibitions on cultural heritage in different parts of China will also be given there in the next few weeks.
People attending the ceremony were also encouraged to participate in writing festival couplets, a long-lived tradition in China, with free supplies of paper and ink brush.
An online exhibition on the 40th anniversary of China's reform and opening-up this year will be included in the program in coming days, and local residents and readers are being encouraged to submit photos to show the great changes around them over the past 40 years.
The library is also honoring the long tradition of "family letters" by launching an activity that invites those who cannot go back home during the festival, such as serving soldiers and urban sanitation workers, to write a letter to their family.