Guo Degang debuts as director in tough box-office season
By Xu Fan | chinadaily.com.cn | Updated: 2018-02-12 16:11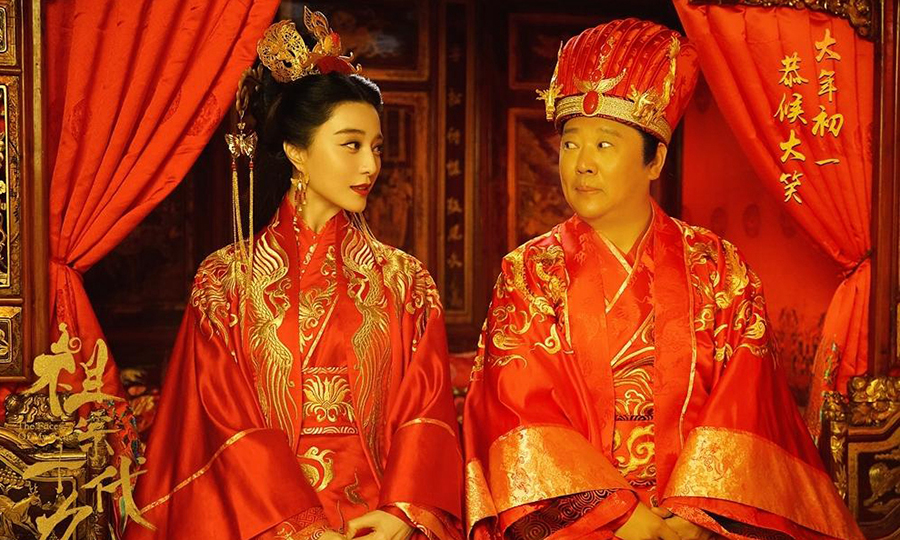 Comedian Guo Degang has predicted that the upcoming Spring Festival holiday week will be the most competitive period in the country's box-office history.
Guo said his first film as a director, The Face of My Gene, will be released on the first day of the Chinese New Year, which falls on Feb 16 this year, alongside five others — Monster Hunt 2, Detective Chinatown 2, The Monkey King 3, Operation Red Sea and Boonie Bear: The Big Shrink.
The day's presold tickets were valued at 360 million yuan ($57.1 million) by Feb 12, a record for the mainland's film industry, according to box-office tracker Maoyan. But Guo's fantasy comedy The Face of My Gene, the cast of which includes his most acclaimed cross-talk successor Yue Yunpeng and actress Fan Bingbing, is expected to make 4.7 million yuan, or only 1.3 percent of the advanced sale total on Feb 16, Maoyan said.
The film is about a writer, who fails to win the heart of his romantic interest due to his appearance, and then travels back in time with ways to change the genes of his family.
Guo has acted in many films in the past. His family encouraged him to direct a movie for his storytelling skills, he told his millions of followers on Sina Weibo, China's Twitter-like platform.