Antarctic romance tops China box office
By Xu Fan | chinadaily.com.cn | Updated: 2018-02-12 16:23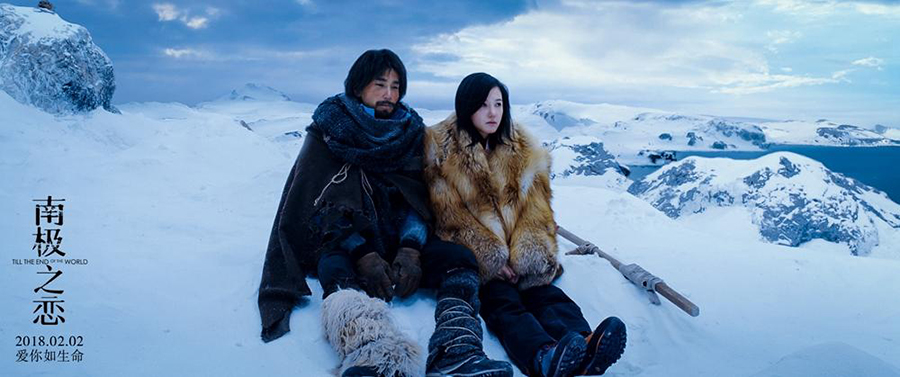 China's first movie to be shot on the icy continent of Antarctica, the romantic drama Till the End of the World has topped domestic box office charts since it opened across the country on Feb 2.
The 115-minute movie starring Taiwan actor Mark Chao and actress Yang Zishan has so far raked in more than 180 million yuan ($28.6 million) at Chinese mainland cinemas.
Adapted from director-scriptwriter Wu Youyin's novel of the same title, Till the End of the World plots the romance between a business tycoon and a physicist after they survive a plane crash on the frozen southern continent.
Wu, a former member of a Chinese expedition team to the South Pole, told reporters recently he had wanted to shoot a movie set in the region for many years.
Many of the creatures common to the Antarctic — penguins, whales, seals and skuas — feature in the movie, and take on certain symbolic meanings during the story, Wu says.
"People love penguins. So in the movie, the penguin (which is adopted by the protagonists to help them through their struggle for survival) represents better times, as well as symbolizing the desperation they endure toward the end of the film," he says.
Before departing for Antarctica, the crew made detailed plans to assess the possible risks they might encounter on the remote continent, including devising special flight routes to transfer cast and crew members if they fell sick.