Guangzhou gang leader sentenced to death
By Zheng Caixiong | China Daily | Updated: 2018-02-12 16:37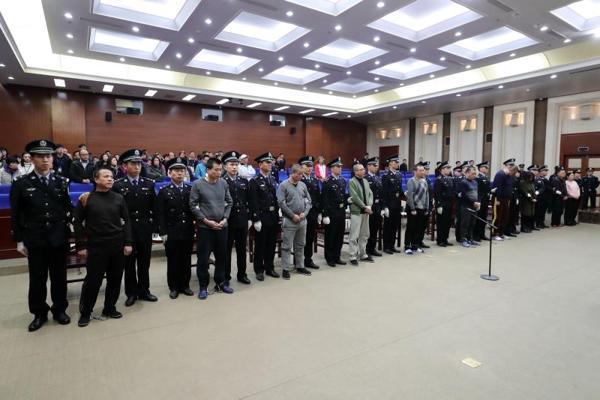 The head of a gang was sentenced to death with a two-year reprieve in Guangzhou, Guangdong province, on Monday.
Guangdong Provincial High People's Court also fined Chen Zhiwei a total of 18.2 million yuan ($2.89 million) and confiscated assets belonging to him worth more than 10 million yuan.
Chen was convicted of organizing mafia-style gangs, monopolizing local markets, drug trafficking, opening underground casinos, provoking disputes and organizing gang fights in Guangzhou's Liwan district since 2002, the verdict said.
And Chen and his gang had caused one person's death, another to be seriously injured and many others to be lightly wounded in gang fights, the verdict said.
Chen was also investigated for using his illegal gains to bribe local government officials to seek "protective umbrellas", according to the verdict.
In addition, 15 members of Chen's criminal gang were sentenced to serve prison terms of between two and 15 years.
In Yangxi county in the western part of Guangdong, the county's court sentenced the head of another criminal gang to 12 years behind bars on Monday, according to a statement released by the Guangdong Provincial High People's Court on Monday.
Lin Shui was convicted of participating in secret societies, causing intentional injuries, robbery and illegally opening secret casinos in Yangxi county.
Guangzhou Baiyun district people's court sentenced Wu Zhijie, the head of another criminal gang, to 11 years and 6 months in prison on Monday.
Wu and his gang members were found to have used knives and iron and wooden rods to rob motorists in Baiyun district between April 2016 and April 2017.