Alibaba to offer Disney shows on Youku
By He Wei in Shanghai | China Daily | Updated: 2018-02-13 07:08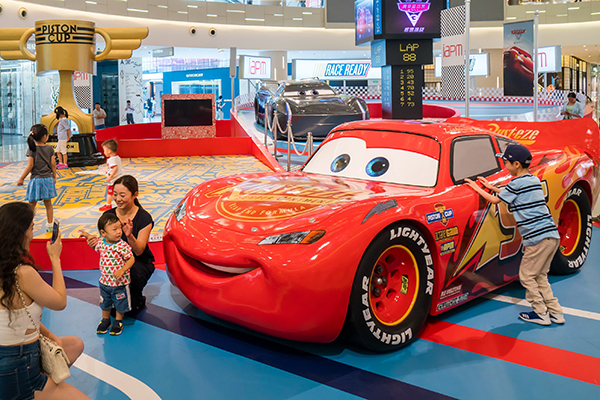 Alibaba Digital Media and Entertainment Group, the entertainment arm of e-commerce giant Alibaba Group Holding Ltd, said on Monday that it has inked a deal with The Walt Disney Co to offer Disney's animated series and movies on its video streaming service.
Under the agreement with Buena Vista International, a Disney-owned motion picture distributor, subscribers of online streaming service Youku will be able to access over 1,000 episodes of animated television series, according to a company statement.
In addition, some 30 million households using Alibaba's set-top boxes and partnering smart TV platforms will be able to access these shows and hundreds of Disney movies, including blockbuster titles such as Pirates of the Caribbean, Beauty and the Beast and Frozen.
"The addition of Disney content will greatly enrich the library of quality international content on Alibaba's media and entertainment ecosystem, giving us a leading edge in foreign content distribution in China," said Yang Weidong, president of Youku.
Youku, which reaches 580 million devices each day and gets about 1.2 billion views, is wholly owned by Alibaba Digitial Media.
A viewer study conducted by independent research institute Guduo Media revealed that Youku dramas generated a total of 21.7 billion views in the third quarter of 2017, topping the country's online video market.
The partnership is part of a broader push by Alibaba's entertainment unit to produce and deliver more quality content to audiences in China, the world's second largest film market.
In November it inked an exclusive deal for Netflix to distribute its hit original drama series Day and Night to over 109 million subscribers worldwide.
Meanwhile, Disney is looking to penetrate deeper into the country by leveraging its intellectual properties in movies and TV series. For instance, it used the Shanghai Disney Resort to pump up the opening of the movie Pirates of the Caribbean: Dead Men Tell No Tales.
During an interview with China Daily last June, CEO Robert Iger called China "an extremely vital market" for the future of its studio and movie business.
In May last year, Disney opened an online lifestyle shop targeting fashionistas on Tmall, Alibaba's business-to-consumer website, adding to its existing official flagship that offers children's wear and merchandise for a younger crowd.