CNNC sticks to highest security standard
By Zheng Xin | China Daily | Updated: 2018-02-13 10:02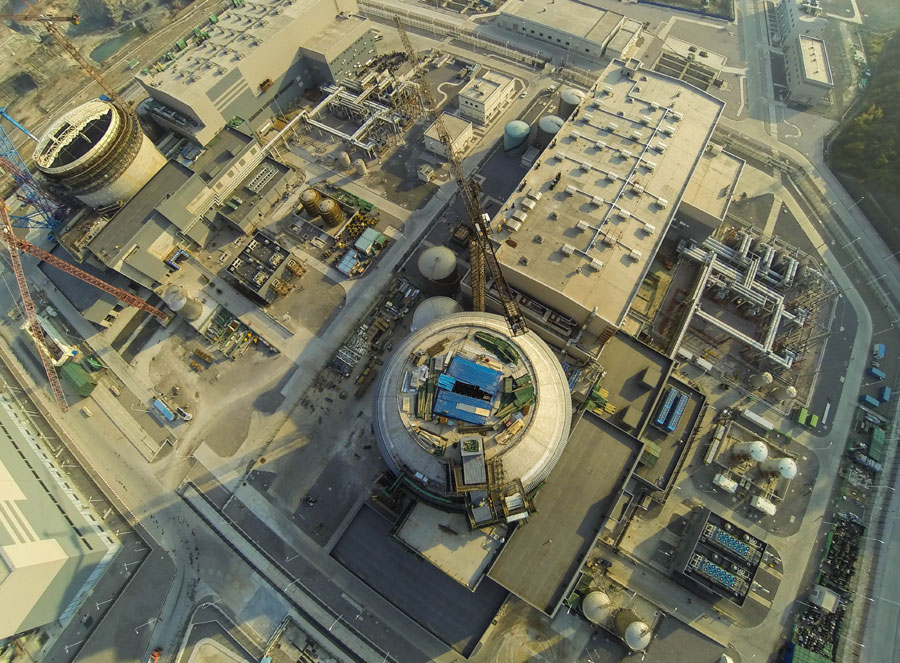 China National Nuclear Corp has said that fuel loading delays at the first AP1000 reactor in the Sanmen nuclear power plant in Zhejiang province are due to security concerns and the nuclear power producer expects to complete the same later this year.
The Sanmen unit one is well prepared for fuel loading and the delay is because China wants to ensure that the nuclear plant meets the highest security standards, said Pan Jianming, a spokesman for the CNNC.
The CNNC is a major nuclear power player in terms of investment, operation, and development in the nuclear sector in China.
A comprehensive nuclear safety check was completed last year at the AP1000 reactor at unit one of the Sanmen nuclear power plant in Zhejiang province. Fuel loading is expected to take place later but has been suspended for now. There are no details still on when the fuel loading will be carried out.
According to Joseph Jacobelli, a senior analyst of Asian utilities at Bloomberg Intelligence in Hong Kong, the long expected fuel loading has been suspended due to security concerns.
"The China power industry usually delivers power plants on time or ahead of schedule," he said. "The exceptions are hydro power plants which occasionally meet logistical challenges and nuclear power plants which sometimes are delayed to ensure everything is safe. We do not find such delays worrying because we think that the overall trajectory is still the same, namely a sharp rise in nuclear power capacity in China," he said.
China plans to boost nonpolluting power's role in the country's energy mix. Installed nuclear capacity, which more than doubled to 27.17 GW during the 12th Five-Year Plan (2011-15), is expected to double again by 2020 to 58 GW, according to the country's energy authority.
"The installed capacity could increase tenfold between 2016-50, namely to 303-347 GW by 2050 from 34 GW in 2016, accounting for almost 18 percent of output from about 4 percent," said Jacobelli.