Rehab center for cerebral palsy patients built on love
By TianXuefei and Zhou Huiying in Harbin | chinadaily.com.cn | Updated: 2018-02-13 15:51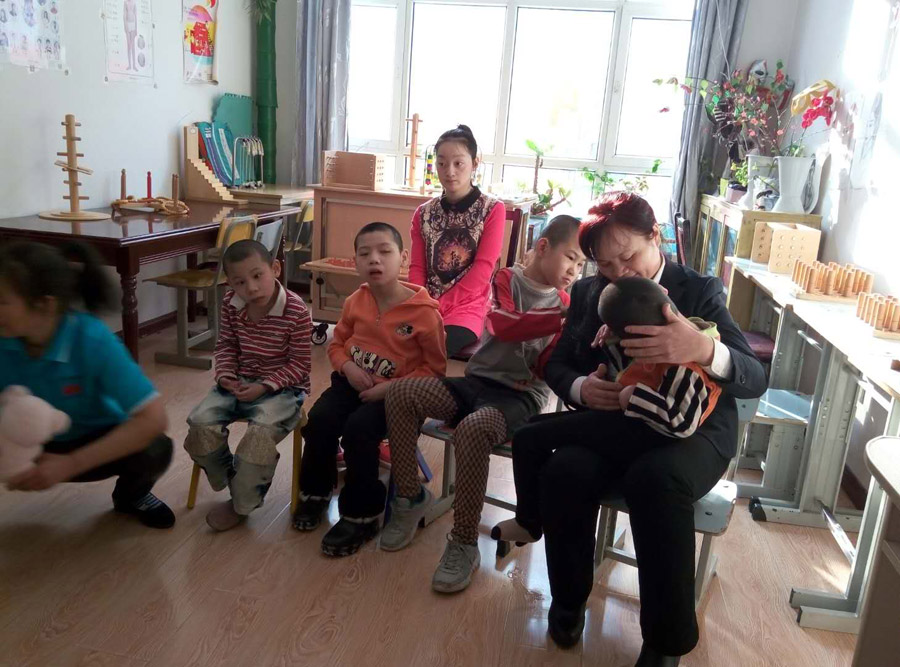 Since Hu Yanli opened a cerebral palsy rehabilitation center in Shuangyashan, Heilongjiang province in 2003, she has taken in four children with cerebral palsy.
All four, from 6 to 15 years old, were abandoned at the center after a period of rehabilitation treatment.
"In fact, it is not impossible to find their parents or relatives," said Hu, 50, who is the mother of a 23-year-old woman with cerebral palsy. "I know their families are all in difficulties or their parents would not leave them here."
"They can get better care in my center," she added. "At least I can provide them enough food and keep them warm."