China asks US to refrain from unfair trade measures
By Zhong Nan and Jing Shuiyu | China Daily | Updated: 2018-02-14 07:27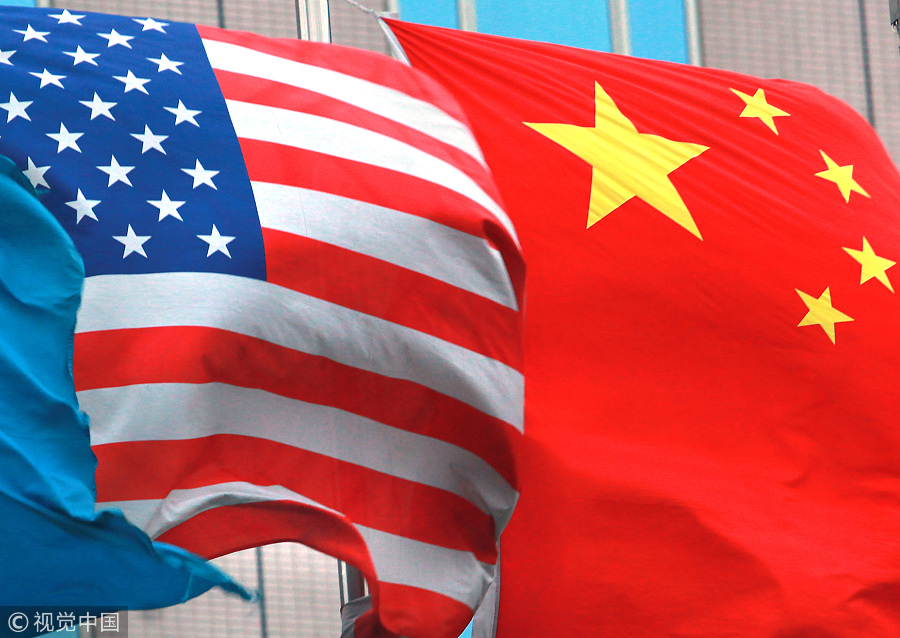 China on Tuesday urged the United States to exercise trade restriction measures with restraint and abide by multilateral trading rules to contribute a positive impetus to the global economy, the Ministry of Commerce said.
The ministry's comments came after the US Department of Commerce launched trade remedy investigation on imports of large diameter welded pipe products from China, South Korea, Greece, India and Canada on Monday. The move triggered concerns in several countries about the rampant use of trade protectionism measures by the US.
Wang Hejun, head of the Trade Remedy and Investigation Bureau at the Ministry of Commerce, said China is particularly concerned about US protectionism in the steel products sector.
According to US statistics, nearly 222 of the existing trade remedies in effect in the US were for steel products by the end of January 2018, accounting for more than 50 percent of all trade remedy measures conducted by the country, covering almost all imported steel products.
"Even though initiating a trade remedy investigation is the legitimate right of a World Trade Organization member, the frequent and excessive protection of domestic industries will not achieve the intended purpose of trade remedies and often creates a vicious circle," said Wang.
Meanwhile the ministry said on Monday that it had uncovered instances of styrene dumping by US and South Korean manufacturers in an initial ruling of an ongoing trade investigation into the chemical. The material is the building block of many plastics including foam packaging and many disposable plastics.
Dumping, or selling goods at unfairly low prices abroad, can undercut domestic markets at the expense of home industries, the ministry said in a statement.
"The styrene industry in the Chinese mainland has suffered substantial harm and the dumping was the cause of this harm," according to the ministry.
The initial ruling called for importers to place anti-dumping deposits of 5 percent to 10.7 percent with China's customs authority.
China purchased 3.2 billion kilograms of the chemical from the US worth more than $4 billion in 2017.
Commerce Ministry spokesman Gao Feng said the trade surplus between China and the United States is a "complementary" surplus, from the perspective of a global value chain.
"The two sides' gains from trade are generally balanced, when viewed against the backdrop of total trade volume, including the goods, services and multinationals' overseas sales," said Gao.
"When problems arise in the US, the country often uses domestic laws to override the WTO rules. China should not rule out the use of reciprocal retaliatory measures, but use them prudently. It is in accordance with international law," said Li Guanghui, vice-president of the Chinese Academy of International Trade and Economic Cooperation in Beijing.